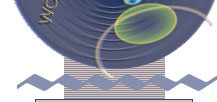 ---
---
We need a writer for Grades 3-6. Please write to volunteer.
Brick Makers' Children School Pakistan - July 7th Slides
Junior-Adult
Grades 3-6
Primary
Junior/Adult Level

Be a Daniel (Part 1) - Choices
October 19, 2014
In life we all have choices. We all make many choices every day that we live. We choose what time to get up in the morning, we choose what food we will eat, we choose what we will wear and we choose what we will spend our time doing in the course of the hours. Life is made up of choices. There are good choices and bad choices. In this lesson of this series, we look at the choices that a man named Daniel and three of his friends made in a time that was difficult. I hope that we can begin to see through the eyes of The Holy Spirit inside us that we can make the right choices when we are lead by Him, and we can make good choices no matter what our circumstances may be. It is my prayer that you are encouraged and enlightened as you read for The Glory of GOD.

:O)

Teacher's Guide for this lesson

Cindygirl's Other Junior/Adult Lessons

Be a Daniel (Part 1) - Choices
October 19, 2014

1 Corinthians 10:13

"No temptation has seized you except what is common to man. And God is faithful; HE will not let you be tempted beyond what you can bear. But when you are tempted, HE will also provide a way out so that you can stand up under it."

God Bless You

CindyGirl - See my church!

Adams Hill Church, Morgan County, Tennessee

.
Grade 3-6
CURRENT LESSON

Moses - Part 13
Moses: The Ten Commandments (1)
October 19, 2014

Teacher's Notes:

This week we're going to find the Israelites camping at the foot of Mount Sinai. We're also going to see a God who loves His people very much! He will call them His "peculiar treasure." But we're also going to find that this incredibly loving God is also a very holy God. And in order for Him to be close to His people, they need to learn how to be holy, too. So God is going to give Moses some guidelines for the Israelites to follow on their journey to holiness. Many know these guidelines as "The Ten Commandments."

Lisa's Other Grade 3-6 Lessons

CURRENT HANDOUT

Moses, Part 13
Moses: The Ten Commandments (1)

Key verses for this week:
"If ye love me, keep my commandments." John 14:15
"And all the people answered together, and said, All that the LORD hath spoken we will do. And Moses returned the words of the people unto the LORD." Exodus 19:8
"For it is not possible that the blood of bulls and of goats should take away sins…we are sanctified through the offering of the body of Jesus Christ once for all." Exodus 19:4, 10
-- Lisa DeVinney --
.
.
Primary Level
CURRENT LESSON PLAN

Join together in prayer thankful for God's precious lessons found in The Bible. May we pray for understanding and thank Him for His everlasting love.

We'll build on the rock, the living Rock,
On Jesus, the Rock of Ages;
So shall we abide the fearful shock,
When loud the tempest rages.






More Slideshows

Curriculum Materials (free) from Scarboro Missions - Paul McKenna
News from Unity in Christ Ministries, Pakistan

Jenny Wren's Weekly Meditation 2/10/2013 - Looking at a 'force'
CURRENT MEDITATIONS - I love God. He doesn't have a disclaimer does not have side effects, doesn't charge by the hour always answers His messages,(and sometimes before we even leave one), no risk of depression, internal bleeding, etc... there's no fine print, He's always on time and in the end I come out refined like silver and pure as gold. 2/15/2011 Horizon Christian Fellowship San Diego
Dear brother and sister in Christ, I love God. He doesn't have a disclaimer does not have side effects, doesn't charge by the hour always answers His messages,(and sometimes before we even leave one), no risk of depression, internal bleeding, etc... there's no fine print, He's always on time and in the end I come out refined like silver and pure as gold.
Hi this is Ravi from India, I Let u share about my Sunday School. My Church is located at India, Andhra Pradesh, Balajinagar, Secunderabad. I am thankful to you that I got an opportunity to write about my Sunday School. I'm thankful to God giving me an opportunity to teach Sunday School. There are 30 children in my Sunday School. Each person has different talent, and they all have good faith in God. Our church is small and we have a lot of enjoyment here by God's grace. I'm interested to chat you if you have an email. Please send me the email. My email is: geddamravikiran@yahoo.com

Dear Brothers and Sisters. this is Bishop Shakeel Maseeh from Faisalabad, Pakistan. We would like to start sunday school in our churches. We need sunday school teaching and student materials in Urdu. If you are alreading running sunday school in Pakistan. Please also provide us sunday school teaching and student material. That we can also establish sunday school in our churches through you. I need your good response. For more information about us, you can contact me, in him Bishop Shakeel Anjum Presiding Bishop (Director) Metro Apostolic Network Pakistan shakilmasih@gmail.com +92 322 6261278 Pakistan.
_________________________________________________________
Photos from Sunday Schools in Pakistan

More Photos from Sunday Schools in Pakistan

News from Pakistan Sunday School - 28 Nov 2009

CindyGirl's Church! - Adams Hill Church, Morgan County, Tennessee

Horizon Christian Fellowship - San Diego. - Lamentations 3:26,27 It is good to wait quietly for the salvation of the LORD.It is good for a man to bear the yoke while he is young. Dear brothers and sisters in Jesus,is it fair that we should know sorrow, pain and death? I think my answer would be,"it's not that we are supposed to experience death and pain. It's the wisdom that comes from knowing how good God is, despite our pain and sorrow. Because wisdom and understanding is way more valuable and worthwhile than all the pleasures that are marketed and pushed on us, and believing physical sex and substance abuse and pleasures that we are led to think is normal and real, are good for us. God is real and the sooner we get to know Him, the more peace we will have in the fire and turmoil. Then we can truly enjoy our lives whether in poverty or wealth. Peace or war. Beautiful or not beautiful.. 4/7/2011

A place to meet, invite others for speaking engagements, list your local activities, share, empower, equip, and encourage others to go out to all the world and preach the Good News of Jesus. Current information, news, praise reports are regularly listed on the GEH Facebook. Please visit and join and let us all know how God is moving in your life of preaching, teaching, evangelizing, praying, pastoring, and all other offices and gifts and fruit of the Spirit. Gods Extended Hand Homeless Mission, San Diego, CA, USA. Write enquireof@yahoo.com 4/14/10 More: Is it possible for someone to write a few paragraphs on how great I am? Or will it turn out to be, how great I was? If you ever get a thought in your spirit about something, some place, or someone, and you pray for that something, someplace, or somebody, you have done a great thing,and it's to God be the Glory. Gideon was a mighty man of valour. You are a mighty man or woman of valour too. No hype, no fanfare; just doing your duty.

FGA Church, Islamabad, Pakistan. - "AND JESUS SAID TO THEM, "GO INTO ALL THE WORLD" AND PREACH THE GOSPEL TO EVERY CREATURE." MARK 16:15 Dear Brother, Regards in the Name of JESUS CHRIST, Blessings & the Love of Our Lord and Savior Jesus Christ be with now and always. I am so glad to witness the great Job done by your websites. I really appreciate your efforts. I am visiting the web site which is beautiful now. It's a wonderful website. My favourite Christian Bible Reading Books, Miracle Healing Crusade Programmes, Teaching Programmes CDs & DVDs. In this regard I request to you send me Free Sermons, Literatures, Songs CDs DVDs, Holy Spirit Healing Miracle Crusade CDs DVDs, Bible Movies & Lord Jesus Christ Movies, NKJV, NIV Bible Books, Audio / Voice Bible Software etc. Brother please sent me free my postal address. Thanks. God Bless you all. Mr. Shahbaz Masih H. # C-133, St. # 26, Sector F-6/2, Near Flat, Islamabad, Pakistan 0300-5070210 11/26/09

Meditation from Zion Colony. (Bidar, India) - Greetings in Jesus name. This is Prabhakar Malge working among the children since two years. Therefore continuously pray for me and I request you to send some very importent lessions to this ID with Thanks 585226 Karnataka State India Prabhakar Malge (8/25/09)

Meditation from First church of the Naz. (Jackson Michigan) USA - I sit alone in the dark with you my Lord Asking for you to walk with me. Then in my darkness a light is lit Showing what at firts I did not see. I love to sit in a dark chroom and let God speak to me in the silence of my heart. I light a small candle and watch its flame, reach high into the darkness, just like God does in our lives. May He be doing so much in all of your lives as well. God is the ONLY way to true joy and happiness. Praise His Holy Blessed Name! God Bless, God`s Servant, Linda Winchell (3/26/09)

Feature... Rainbow Bible Club, C.S.I Church (Kummunoor Village, India) Dear friend in Christ - Please send sunday school books & painting equipment for the kids. Thank you! Yours, Francis

The Truth of the Gospel Church, Ife (Ife, Nigeria)

Sharon Fellowship Sunday School Ministry, Mohali (Punjab, India)

Our Church Website: http://www.sharonfellowshipchurchmohali.110mb.com

Open Lighthouse Door of Faith Church (Brush Prairie, Washington)

---

Read John Oryem's Interview on Author-me: Let us Avoid Escalating Violence (Archbishop John Baptist Odama - Uganda)

Bishop Antonio Menegazzo ordains three Priests for Kordofan and Darfur, Sudan

---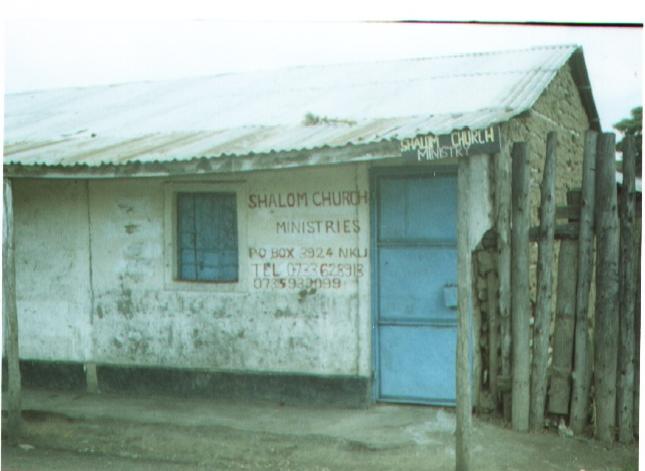 Nakuru, Kenya
World Sunday School
Welcome to an exciting project for Sunday Schools and Christian educators around the world.
We seek to share materials
We offer free Sunday School materials which will interest students and help those who have volunteered to teach. Teacher to teacher sharing of:
Handouts
Exposition
Discussion materials
Please share your meditation
Have a photo of your church? Send it in for display here!
---
Note: These materials are the work of experienced teachers and do not necessarily represent any particular interpretation.
The need for Christian education is profound.
Please help World Sunday School facilitate teaching for the children who will help to secure the church against today's challengers. We can stand up for Christian education. We must prepare our children to vanquish the intolerance that threatens the modern church.
*Disclaimer: All materials are accepted without endorsement or recommendation. These are teaching resources. Please read them carefully for accuracy and doctrine etc. and extract those materials you find acceptable
Dedicated to the memory of Ann Lawrence Cook
This book views the New Testament within the Holy family, clarifying for the reader the time and place relationships among these events, most of which are often studied in isolation from each other in Bible studies. In this way, a reader may already know the stories of Lazarus, Jesus, Herod, etc. but may lack an integrated vision of how these events worked together in time and place. The book's interweaving of events, plus diligent detail in presenting culture and setting, will place a vivid memory of New and Old Testament events in the reader's mind.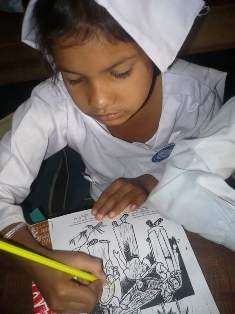 Student in Pakistan
World Sunday School on your Smartphone - The App
(1,000+ users)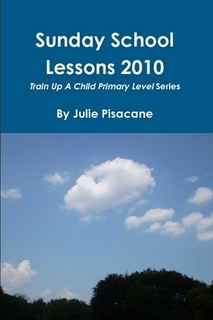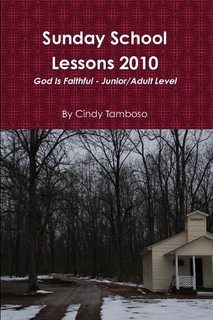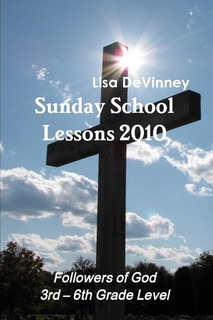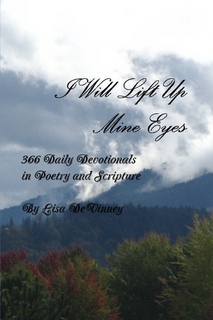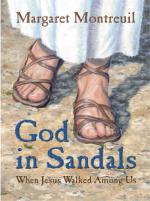 A novel and complementary devotional on the life of Jesus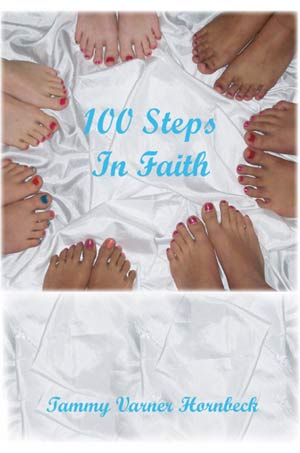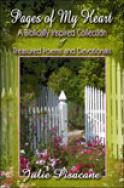 Click here
Add an rss feed for World Sunday School (weekly updates) - Click here!
---
Jenny Wren's Bird's Eye View on Happenings
- Ant Story-
---
David C. Cook III
Read David C. Cook's 1998 preface and proposal for a vivid Life of Jesus with
lifelike proportions.
Living with Jesus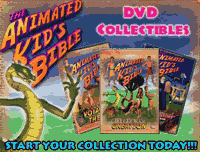 Your kids will delight in the timeless tales of courage, faith & endurance with characters like Adam & Eve, Noah, Moses, Abraham, Jesus of Nazareth, and the Apostles.
Our truly unique DVD's bring biblical stories and characters to life. The Animated Kids Bible will cement their favorite biblical stories and characters in their memories for all time, by first entertaining them, and then helping them to develop deeper understanding and knowledge. Click here
Visit A Word Fitly Spoken
.