Samson and Me - October 13, 2019
In God's word in the book of Judges we read of a special man whose name was Samson. This week we will begin to study his life and see the parallels of his life in that of the life of a believer. We can venture into Samson's life and see the amazing way that God used him and also the mistakes that he made and see just how even in his victories, and in his mistakes God remained faithful. As we study I am seeing myself in Samson and I pray that you will see yourself in him as well in some way and know that his life is recorded to help us in our walks with Christ. We can learn from his downfall and from his triumphs. God is not slack concerning His promises to us. No matter where we go or what we do, God is faithful to those who call upon His name. We will see this special, strong, vibrant man in all his glory, and we will also see him being led captive in defeat by his enemy when he let his guard down but God did not forget Samson, no He did not. God was Faithful to him and Dear One, He is faithful to you and I.
Handout: Samson and Me
Teacher's Guide: Samson and Me
CURRENT HANDOUT
Samson and Me -
Psalm 4:3
"But know that the LORD hath set apart him that is godly for Himself: The LORD will hear when I call unto Him."
2 Corinthians 6:17-18
"Wherefore come out from among them, and be ye separate, saith the Lord, and touch not the unclean thing; and I will receive you. And I will be a Father unto you, and ye shall be my sons and daughters, saith the Lord Almighty."
Matthew 5:14
"Ye are the light of the world. A city that is set on an hill cannot be hid."
1 Peter 5:8
Be sober, be vigilant; because your adversary the devil, as a roaring lion, walketh about, seeking whom he may devour:"
God Bless you all,
~*Cindygirl*~
(cindygirl)
GOD Bless You.
:O)
CindyGirl - See my church!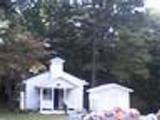 Adams Hill Church, Morgan County, Tennessee
.
Grades 3-6 Sunday School Lesson
October 13, 2019

Through the Bible
Faith Means Action – God's Chosen People – Isaac's Bride
Author's Notes: In our last lesson, we saw God continuing to keep His promises to Abraham. We also had an opportunity to see a picture of Christ in the Old Testament sacrifice of Isaac. As we look further into the life of Isaac, today, we will once again see a shadow of things to come, as Abraham selects a bride for his son.
Opening comments/story:
Did you know that God wants only the very best for every part of your life? He wants to be the one supplying everything you need. And that includes your friends! Does God care what kind of friends you have? Yes, He certainly does. Why do you think He cares what kind of friends we have?
The people we spend the most time with are the ones who have the most influence on us. If you ask your parents, they'll probably tell you that you pick up new habits when you find new friends. Sometimes we start to walk or talk, or even laugh like our friends do.
CURRENT HANDOUT
Through the Bible
Faith Means Action – God's Chosen People – Isaac's Bride
Fill in the Blanks
Abraham sent his servant to find a wife for his son .
Abraham's asked God to help him know who to choose for Isaac.
The servant was looking for a woman who would give him a drink when asked.
The servant also sought a woman who would offer to water his .
Abraham was the uncle of Rebekah's .
True or False
1. Abraham wanted to find a Canaanite wife for Isaac.
2. Abraham's servant worshiped God when he learned that Rebekah was from Abraham's family.
3. While they were still at the well, Abraham's servant revealed the reason for his visit.
4. Rebekah was willing to leave the very next morning to be Isaac's wife.
5. Isaac came out to meet the servant and Rebekah when they arrived back in Canaan.
Lisa DeVinney
Lisa's Other Grade 3-6 Lessons
-- Lisa DeVinney --
Primary Lesson October 13, 2019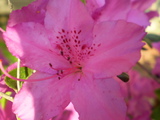 CURRENT LESSON PLAN
God of Patience
by Julie Pisacane


Opening Prayer: God of Patience
Join together in prayer thanking the Lord

for this new day and opportunity to learn from

His Word - the valuable lessons we need

that we may walk humbly with Him,

trusting Him with all things.


CURRENT HANDOUT
God of Patience


Romans 5:4 And patience, experience; and experience, hope:

Talk about today's verse:

1. What book in the Bible is today's verse found in ?

2. There are three key words in today's verse . What are they ?

3. Do you know what it means to be patient ? What other words help
us to understand what this word means ?

To continue
To stand firm
To persevere

4. Are you able to wait with full trust and
faith in God for things that you want or need ?

5. Did you notice the order of the key words in this verse ?
Patience
Experience
Hope

6. There is an order to everything and every word in the Bible has a spiritual
lesson and meaning for us , just as God intended.

Read the following verse:

Ecclesiastes 7:8 Better is the end of a thing than
the beginning thereof: and the patient in spirit
is better than the proud in spirit.

Talk about it : When you were born , were you born as an adult ?
We begin as babies , then children , then young adults and then adults.

Think about birds and how they are hatched from eggs. Can they fly right away
or do they have to learn with a parent teaching them the right time and the right way ?

How about farmers growing a crop ? Do you think farmers can raise a crop without the gift of patience ? There is hard , enduring work , daily work
that needs to be done before a decent , fruitful crop can be grown.

Read The Following Verse:
James 5: 7 Be patient therefore, brethren, unto the coming
of the Lord. Behold, the husbandman waiteth for the precious fruit of the earth, and hath long patience for it, until he receive the early and latter rain.



7. Did you know that God is patient with us ? ( Very , very , very , very patient )

8. Read the following verse:

Now the God of patience and consolation grant you to be likeminded one toward another according to Christ Jesus: Romans 15:5

Julie Pisacane ©

________________________________________