Apr 11 and Apr 18, 2021 - First Week Below...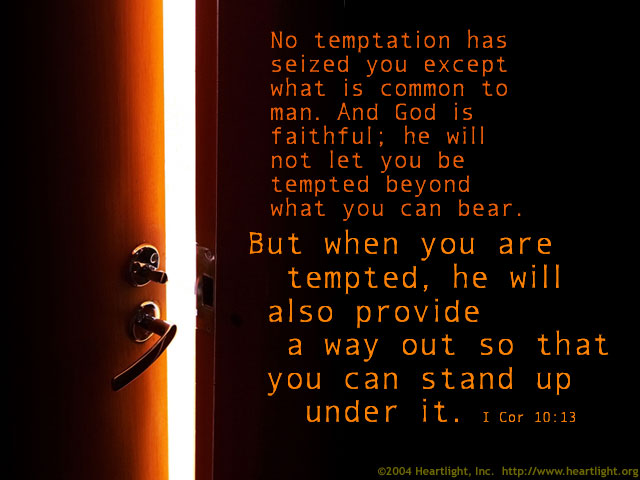 CURRENT LESSON PLAN
The Resurrection
Apr 11 and Apr 18, 2021

This Easter I want us to reflect upon the resurrection of Christ and its significance to us. We should reflect on this everyday, but today is a special day in which we celebrate the risen Christ. May our heart's burn with passion for the Risen Lord as we take a tour of the scriptures and the ones that were witness to the events before and after Christ arose.
Picture it with your spiritual eyes for a moment with me as we journey through the life of Christ on this earth. Jesus has been born. A sweet little baby in a manger, he has grown up working and has been walking in the world. He has called his disciples to follow him. He has been doing many miracles the past few years. He has healed the sick of various diseases, he has opened blinded eyes, made the lame to walk, and brought the dead back to the life. For a moment imagine that you have been walking with him during this time and witnessed all the things he has been doing. You have been with him as he taught the Sermon on the Mount of Olives, with him as he taught in the temple. You have heard with your ears the very voice of the Darling Lamb of God teaching the words of life.
John 6:37 "All that the Father giveth me shall come to me; and him that cometh to me I will in no wise cast out."
He will cleanse you from all unrighteousness and make you a new creation, giving you a new and fresh beginning. You can start over in Christ. Don't turn him away because you are in love with your own ideas or wrong beliefs. Research this for yourself and accept his free gift of salvation before it is everlasting to late. Jesus died and was resurrected for you and me. The work is finished. Don't make it complicated. All you have to do is receive it. It's yours if you want it. It's up to you.

Apr 11 and Apr 18, 2021 - Second Week Below...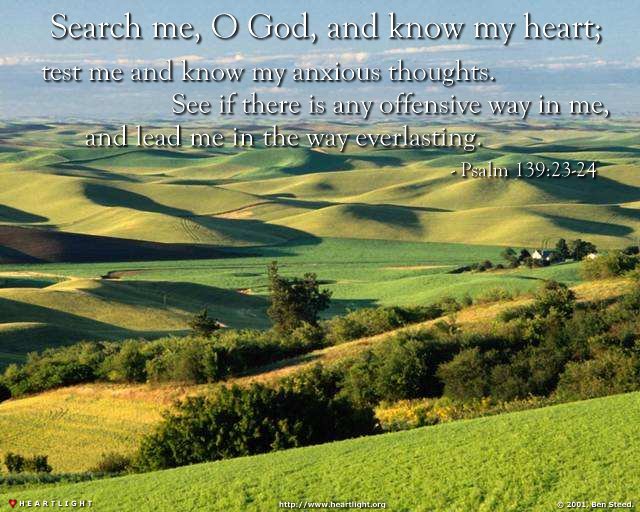 CURRENT LESSON PLAN
The Journey
Apr 4, 2021
This morning as I write this lesson that God has placed upon my heart, I am humbled that God has chosen me to do this. I will not pretend to anyone that I have all the answers in life. Beloved, I do not, I'm learning everyday of my life and most of the lessons that God gives me, are things that He is teaching me as I teach them to you. I am a servant of the Most High and growing in faith every single day and I pray that never stops. No, I do not know everything, but what I do know is this, God does, and God is faithful and He will NEVER fail. What He says, He will do. What He places on your heart to do, He will make a way for you to do it and do it successfully! He can open doors that no one can close, and He can close doors that cannot be opened again unless He allows it. He tells us so many times in His word to trust and obey Him in all things. He has proven Himself over and over again. Today we will be looking at an event in God's word where God asked His people to trust Him in a situation that they had never been through before and they were afraid but they did it anyway and God honored it. I know there are many of you going through things that you have never been through before and maybe you fear that you will fail or maybe it seems that you do not have the skill or the strength to do it. My family and I are going through a time like this right now. A situation that we have never been through before and it is very hard and very painful but God is teaching me this lesson and so I pray that those of you who are going through the same kind of experience will be encouraged and those of you who are not, know that you will in the future if you continue to grow in faith, and it is my prayer that you will remember it and that it will help you on your journey when you come to this place. I love you all, and I am honored to serve you with this writing for the Glory of God.
Lord I pray for everyone that is on a new journey with You. Father give us strength and courage to step out on faith everyday and know that You will not fail. Father thank You for calling us and for putting so much thought in to Your children. Help us to place our thoughts continually on You. You are The Most High and we love You and bow before You always. Father I pray today that You encourage Your children and Father bless and favor this ministry so that we can reach many for Your honor and glory. In the Mighty and Precious name of Your Son JESUS we pray.
Maybe that is what we should do: instead of complaining about what our role in life is,
we should change our attitude
. Perhaps we should put a little laughter into our days:
If you laugh just a little today
It will help keep your problems at bay.
Frowns will soon disappear
If you take time to cheer.
Laughter's sun melts life's worries away.
If you give a five-year-old the job of setting the table, she goes about it happily. She will sing a little song, or make up a little story while she works. She doesn't complain because the job is too mundane. But wait until that child becomes ten, and then ask her to set the table. She will have an all-new attitude. "Why do I have to do it?" she will complain. That simple task has now become mundane. What is the difference?
ATTITUDE!
Amen.
CindyGirl - See my church!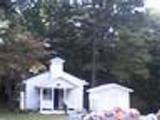 Adams Hill Church, Morgan County, Tennessee
.

Apr 11 and Apr 18, 2021- First Week Below...
CURRENT LESSON PLAN - Fickle or Faithful: Which Will You Be?, by Lisa DeVinney
Author's Notes
:
Many of us will be celebrating Jesus' resurrection this Sunday, Easter Sunday. And rather than add much commentary, this week's lesson will primarily be reading through the Biblical accounts of the events surrounding Jesus' death and resurrection, and encouraging the students to listen as if they were really there, themselves. It's a story that never gets old, no matter how many times one hears it. And I hope it will bless your class, today, whether it's their first or fifty-first time hearing it. It is the greatest love story ever written!

Fickle or Faithful: Which Will You Be?, by Lisa DeVinney
Fill in the Blanks
Jesus rode into Jerusalem on a .
The crowd referred to Jesus as their , coming in the name of the Lord.
The tried to get Jesus to hush the crowd.
knew the crowd would soon turn against Him.
The Jewish crowd told Pilate to Jesus.
True or False
1. The prophet Zechariah prophesied that Israel's King would ride a white horse.
2. Jesus told the crowd to be quiet.
3. Jesus wept as He came close to Jerusalem.
4. Jewish leaders stirred up the people, to get them cry out against Jesus' release.
5. Jesus cursed all those who turned against Him.
---
---
---
---

Apr 11 and Apr 18, 2021- Second Week Below...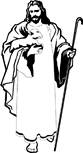 CURRENT LESSON PLAN Easter Lessons - Accepting the Unexpcted, by Lisa DeVinney
This week, we're going to look at what sort of Messiah the Jews were expecting, what they should have been expecting, and what He really was – a spiritual Savior. One day He will return to earth as the King they were looking for. But the first time He came, many had trouble accepting what they weren't expecting.
Opening comments/story:
I want you to imagine with me a little boy, about 4 or 5 years old. And this little boy wants a brother more than anything else in the world. One day, his mommy told him that very soon he would have just what he'd been dreaming of… he was going to have a new brother.

Easter Lessons - Acepting the Unexpected, by Lisa DeVinney
Fill in the Blanks
God promised, all the way back in the Garden of , to send a Messiah.
The Jews were looking for a Messiah to be their earthly .
John called Jesus "the of God, who takes away the sin of the world."
Simeon warned Jesus' mother, , that a sword would pierce her own soul.
When Jesus talked about destroying the , He was talking about His death.
Lisa's Other Grade 3-6 Lessons
-- Lisa DeVinney --

Apr 11 and Apr 18, 2021- First Week Below...
Primary LessonTwelve Baskets Full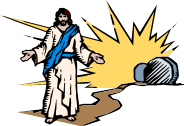 CURRENT LESSON PLAN
Twleve Baskets, by Julie Pisacane

The Joy of Twleve Baskets, by Julie Pisacane
READ ALOUD POETRY~
I Will Walk With My Lord
Words of truth and love shall forever be
My soul's unmerited treasure.
God's commands are gems
Etched across my heart…
Not ever to depart.
Everlasting gifts
Offered by One
Who willingly
Paid my price.
With a smile
I will walk
With my
Lord in
Paradise.
Julie Pisacane ©
Close With Prayer.

Apr 11 and Apr 18, 2021- Second Week Below...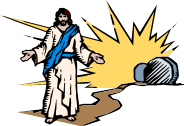 Second Week
CURRENT LESSON PLAN - Walk with the Lord
by Julie Pisacane
Opening Prayer:
Let us join in prayer this
Easter Sunday
and gives thanks to Jesus

Walk with the Lord
Follow Up Questions:
1. What other name is Thomas called ? Vs. 24
2. Was he a disciple of Jesus ? ______ vs. 24
3. What did Thomas need to see in order to believe ? vs. 25
4. Was seeing the only request or did Thomas need to touch Jesus as well ? vs. 25
5. If he wasn't able to see or touch Jesus would he have still believed ? vs. 25
6.
After Jesus spoke to Thomas, what did
Thomas say
? Vs.28 Fill in the blanks below.
_____________ Lord and my _______________.
7. Everyone say together verse 29 - the memory verse for today :
Jesus saith unto him, Thomas, because thou hast seen me,
thou hast believed: blessed are they
that have not seen, and yet have believed.
8. Do you believe in Jesus ?
9. Do you know how much Jesus loves you ?