Moses: Egypt…Meet Almighty God! (Part 3)













CURRENT LESSON PLAN February 23, 2020 - Moses: Egypt…Meet Almighty God! (Part 3)
Teacher's Notes: This week we'll be continuing our look at how God revealed Himself, in a very mighty way, to Pharaoh, and the Egyptian people. Last week we watched Pharaoh's heart continue to harden with each new plague that Moses and Aaron brought. But this week, God's going to step up the pressure with some new miracles that are going to hit closer to home, and finally change Pharaoh's heart…at least for a time.
Opening comments/story:
Do any of you have trouble with the sight of blood? There are some people who actually get sick or even faint if they bleed, themselves, or see someone else bleeding. Can you imagine how someone like that would have felt if they were in Egypt when God turned the water there into blood? And how do you think the Egyptians might have been feeling about their gods, when they were given no relief from the frogs, lice, and flies…except for the relief that finally came from the God that the Israelites worshipped? Do you think they may have been wondering if they were worshipping the wrong god? We know from Exodus 8:19, that, following the plague of lice, Pharaoh's magicians acknowledged that the plagues on Egypt were, indeed, coming from God. But we don't know if they were also convinced that He is the ONLY God. And that was the lesson God had in mind for Pharaoh, the Egyptians, and even His own chosen people, the Israelites.

Moses (Part 7) -Egypt…Meet Almighty God! (Part 3)

Class Activity:

(Review Questions) True or False
1. The fire and hail destroyed all of the Egyptians' crops.
2. The Israelites were spared from losing their livestock, and from the plague of darkness.
3. Pharaoh's servants tried to convince him to give in and do as God had said.
4. The locust finished off every plant that had survived the fire and hail storm.
5. Darkness was the final plague God sent to get Moses' attention.
Devotional Poem:
God said, "Let my people go!"
But Pharaoh said, "No way!"
Moses said, "It's time for us
To seek our God, and pray."
Pharaoh said, "You cannot leave
For you are all my slaves."
But Pharaoh, soon, would learn himself,
Of God's strong arm to save.
Lisa's Other Grade 3-6 Lessons
-- Lisa DeVinney --
Primary Lesson February 23, 2020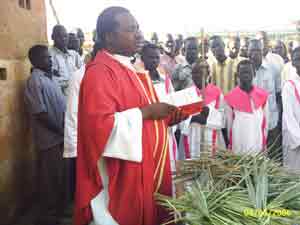 CURRENT LESSON PLAN
Let God be Magnified
by Julie Pisacane



Let God Be Magnified

Opening Prayer: Join together in prayer asking God to give us a heart that is humble and obedient to His will and help us to understand what He desires to see in us.

Bible Memory Verse :

Psalm 34:3 O magnify the Lord with me, and let us exalt his name together



Let God be Magnified




Lesson Activity :
Materials needed : Magnifying Glass
and The Bible

Bring in a magnifying glass and show the children how things become bigger when looking through the glass . Place the glass on some of the words in the Bible .

You can turn to a few verses that may bring greater understanding to the children as to how we are to view God in our lives.


Julie Pisacane


________________________________________