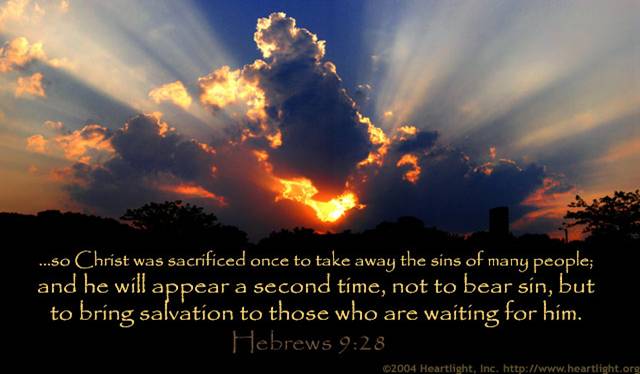 Second Coming Novembeer 10, 2019
Introduction:
I have been reading a lot of debate with people about the Second Coming of Christ. This lesson is not to try to prove anyone wrong or to argue. We should all respect one another's opinions and discuss things in the love of Christ edifying one another and coming to the truth. I think God expects teachers to back up teaching with his word. I want to teach God's word as his holy spirit leads and guides me. I want my thinking to line up to the truth and what God says. As far as the second coming of Christ, there are those that do believe in it and others that don't. I began to pray about this and study God's word and do research on this. I would like to share with you what I found.
Matthew 25:13 "Watch therefore, for ye know neither the day nor the hour wherein the Son of man cometh."
Remember to serve one another in the love and attitude of Christ.
Dear Righteous Heavenly FATHER,
We thank you for your word and for another opportunity to gather together and learn you ways. We thank you for comforting, loving, and protecting us and our families yet another week. We praise you for who you are and we know that you are the one and only Almighty God. We bask in the wander of who you are and in your love and mercy. We wait for the time that we can be with you forever. Thank you for your many blessings. Help us as we go and do your will. Give us yet more wisdom, grace, and understanding as we try to study and learn more about you daily. Help us to love one another and lift one another up as you would have us to. Teach us to have a servant's heart of love. We ask you to continue to protect, comfort, and lead us. Thank you for providing the things we need. We will ever love, worship, and praise you
God Bless you all,
~*Cindygirl*~
(cindygirl)
GOD Bless You.
:O)
CindyGirl - See my church!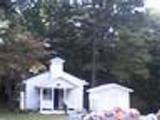 Adams Hill Church, Morgan County, Tennessee
.

Grades 3-6 Sunday School Lesson
Novembeer 10, 2019
Joseph: Part 4
The Dreams, the Drama, and the Deliverer
Author's Notes: Last week, we saw Joseph finally being released from prison after two years of waiting for the butler to remember that he was there. This week we're going to take a closer look at the events that led to his release. And we'll see Joseph go from the one being delivered from prison to the one delivering the entire nation of Egypt from certain doom.
Coloring Page for Young Visitors

Joseph: Part4 - The Dreams, the Drama, and the Deliverer

(Review Questions)
Fill in the Blanks
Pharaoh had two dreams that left him feeling troubled.
Pharaoh dreamed about cows and ears of corn.
In Pharaoh's dream, the skinny cows ate the fat cows.
Joseph told Pharaoh that dream interpretations come from God.
Pharaoh knew the best man for the job of saving Egypt from famine was Joseph.
True or False
1. When Pharaoh wanted someone to interpret his dreams, the butler finally remembered Joseph. (true)
2. Pharaoh dreamed about five cows and five ears of corn. (false – seven)
3. When the skinny cows ate the fat cows, they became fat, too. (false – they stayed skinny)
4. Joseph went right from his prison cell to stand before Pharaoh. (false – he got cleaned up first)
5. Joseph said Pharaoh's dreams predicted seven good years followed by seven very bad years. (true)
Devotional Poem:
What another means for evil
God can use for good,
If we're serving Him completely,
Living as we should.
Lisa DeVinney
Lisa's Other Grade 3-6 Lessons
-- Lisa DeVinney --
Primary Lesson Novembeer 10, 2019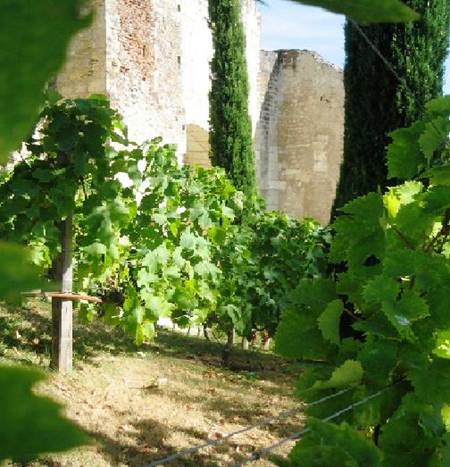 CURRENT LESSON PLAN
In His Hands
by Julie Pisacane


Opening Prayerr: Join together in prayer today asking for for ears to listen and a heart to seek understanding of the lessons we can learn in God's Word today.

Lesson Bible Verse : Job 12:10In whose hand is the soul of every living thing, and the breath of all mankind.



In His Hands


Follow Up Questions:
1. What does today's Bible reading tell us ?
2. Have you ever wondered how all of life began ?
3. Fill in the blank to today's verse : In whose _______ is the soul of every living thing, and the breath of all _________.
4. Who created the fish in the sea ?
5. Who created the birds of the air ?
6. Who created mankind ?
7. Who has the whole world in His hands ?
__________________________________________________________
Make a drawing with pencils/crayons on any part of today's lesson. Maybe the children want to draw birds flying in the air or fish in the sea. Maybe some will want to draw the earth or a picture of their family.
Close In Prayer.
Julie Pisacane ©
________________________________________