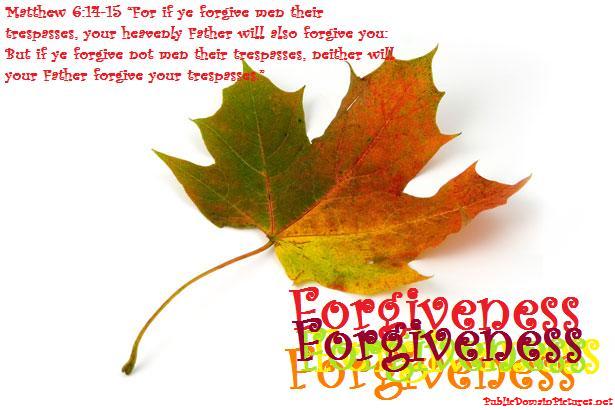 CURRENT LESSON PLAN
1 -Forgiveness 2 - God Still Answers Prayer
Jan 24 and Jan 31, 2021
Forgiveness, what does this word mean to you? In the lives of human beings, forgiveness is an action that we will need many times. We will need the forgiveness of God and others, and we will need to forgive others. In the Word of God, the word forgive is mentioned many times. We all want forgiveness when we mess up, but do we desire to forgive others as much as we want others to forgive us? In this lesson I hope that we can understand what forgiveness really is. I pray that we can really grasp the forgiveness of God in our own lives. Also I want us to comprehend the power of forgiving others and what God commands on the subject.
Ephesians 4:32
"And be ye kind one to another, tenderhearted, forgiving one another, even as God for Christ's sake hath forgiven you."
Second Week Below...
CURRENT LESSON PLAN
1 -Forgiveness 2 - God Still Answers Prayer
Jan 24 and Jan 31, 2021
Today, It was on my heart to share with you something that I and my family have been going through the past two weeks so that maybe you would be encouraged in your own struggles and valleys. Know that God is there and HE is listening and HE understands your tears. Keep calling out to HIM, TRUSTING and OBEYING what HE commands. HE IS FAITHFUL and HE will never let you down.
God Still Answers Prayer
By Karen Peck and New River
THE LORD IS NOT TOO BUSY THAT HE CAN'T REACH DOWN
AND MEND A BROKEN HEART AND MY BURDEN IS NOT TOO HEAVY
THAT HE CAN'T HEAR A PLEA OF FAITH
GOD STILL ANSWERS PRAYER

GOD STILL ANSWERS PRAYER___
IN HIS TIME HE'LL WORK A MIRACLE
HE WILL NEVER FAIL.
SATAN HAS LOST THE BATTLE
WHEN TO THE LORD YOU HUMBLY BOW
GOD STILL AN-SWERS PRAYER!

IF YOU FEEL THAT LIFE IS HOPELESS
AND THE NIGHT HAS NO END
THERE'S HOPE FOR YOUR HURTING HEART
FOR HE'LL BE THERE WITH YOU
NO MATTER WHAT YOU'RE GOING THROUGH
GOD STILL ANSWERS PRAYER!
PRAISE THE LORD!!!
:o))
CindyGirl - See my church!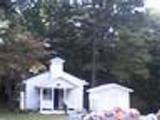 Adams Hill Church, Morgan County, Tennessee
.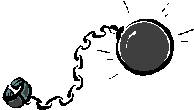 CURRENT LESSON PLAN Jan 24 and Jan 31, 2021 - A New Team on a New Mission by Lisa DeVinney
Author's Notes: Paul and Barnabas had been chosen by the Holy Spirit for the first Christian missionary journey. But God had new plans for the second journey. And that plan would include the breakup of the old team, so two new teams would be formed. Barnabas would join back up with his nephew, John Mark, while Paul set out with a new partner named Silas. In today's lesson, we'll meet up with Paul and Silas in the city of Philippi, where God will demonstrate His great power through and for them.
Coloring Page for Young Visitors

A New Team on a New Mission by Lisa DeVinney
Fill in the Blanks
When Paul and Barnabas set out on new missionary journeys, Barnabas went with his nephew, .
Paul's new missionary partner was named .
Paul and Silas were called, in a , to come to Philippi.
The first person saved through Paul and Silas' ministry in Philippi, was a woman named .
Lydia invited Paul and Silas to stay in her while they were in Philippi.
True or False
1. Paul cast an evil spirit out of a young fortune teller.
2. Paul and Silas were rewarded for helping the young girl.
3. Paul and Silas were put in stocks, in the innermost part of the Philippian prison.
4. Paul and Silas escaped when an earthquake shook off their shackles and opened the doors.
5. When the jail keeper found that Paul and Silas had not escaped, he asked them how he could be saved.
Second Week below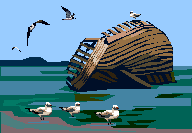 CURRENT LESSON PLAN Jan 24 and Jan 31, 2021 - Shipwrecked!, by Lisa DeVinney
Author's Notes: The apostle Paul completed many missionary journeys, spreading the Gospel of Jesus Christ to Jews and Gentiles throughout the area of Asia Minor. But for many years, Paul had a longing to visit the Christians who lived in Rome. And it was on his way there that the events of today's lesson took place. Through the years, Paul had learned that he could trust the power and care of his Lord Jesus. But his faith would be greatly tested, again, as the journey to Rome, by boat, took some very dangerous turns.
Coloring Page for Young Visitors

Shipwrecked!, by Lisa DeVinney
Fill in the Blanks
Paul wanted to travel to , to minister to the Christians, there.
Paul was sent to Rome as a .
The centurions who were in charge of Paul were to him.
Paul warned the centurion that continuing the journey would be .
The centurion Paul's warning, and listened, instead, to the ship's master.
True or False
1. The weather was favorable for sailing.
2. The ship's crew threw things into the sea to lighten the ship.
3. Paul was warned in a dream that many of those on the ship would die.
4. The sailors tried to abandon the ship with the prisoners still on board.
5. As God had promised, everyone made it to land safely.
.
Lisa's Other Grade 3-6 Lessons
-- Lisa DeVinney --
Primary Lesson Jan 24 and Jan 31, 2021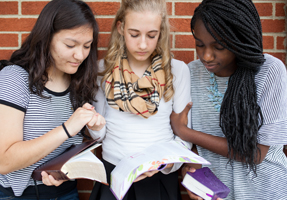 CURRENT LESSON PLAN
Opening Prayer: Join together in prayer thanking God
for all that He teaches us. Ask for the gift of understanding
and wisdom and for His help grow more perfect in faith. Be thankful
that Jesus can guide our footsteps this day and remain as a light on our path.

Teacher
Opening discussion questions:
1. Did people turn to Jesus to learn? (Yes!)
2. Can people learn from Jesus today? (Yes!)
3. How can they still learn from Jesus? (praying, talking with pastors,
hearing lessons from The Bible ... )
4. What places can someone go to learn of Jesus? (Church, Christian home, Sunday school, online Christian websites such as WorldSundaySchool.com )
5. Did Jesus bring people the truth? (Yes.)
6. Did Jesus always bring the truth? (Yes.)
6. Do you think of Jesus as a teacher? Why or why not ...talk about it.
7. Can you take turn naming some of the lessons Jesus taught to his disciples?

Lesson Activity: Name all the lessons you know in your heart from the Bible.
8. Did Jesus ever teach on praying, faith, forgiveness?
loving God and neighbor, keeping commandments
and being kind to others? (Yes!)
9. Do you think these are important life lessons? Why or why not?
Take turns talking about this.
10. Fill in the blanks to today's focus verse:
The same came to Jesus by night,
and said unto him, Rabbi, we know that thou art a _______________
come from ________: for no man can do these miracles
that thou doest, except ___________ be with him.
______________________________________________________________________
Today's Bible Reading Matthew 5:1-9
And seeing the multitudes, he went up into a mountain:
and when he was set, his disciples came unto him:
2 And he opened his mouth, and taught them, saying,
3 Blessed are the poor in spirit: for theirs is the kingdom of heaven.
4 Blessed are they that mourn: for they shall be comforted.
5 Blessed are the meek: for they shall inherit the earth.
6 Blessed are they which do hunger and thirst after righteousness: for they shall be filled.
7 Blessed are the merciful: for they shall obtain mercy.
8 Blessed are the pure in heart: for they shall see God.
9 Blessed are the peacemakers: for they shall be called the children of God.
Close With Prayer.
Second Week below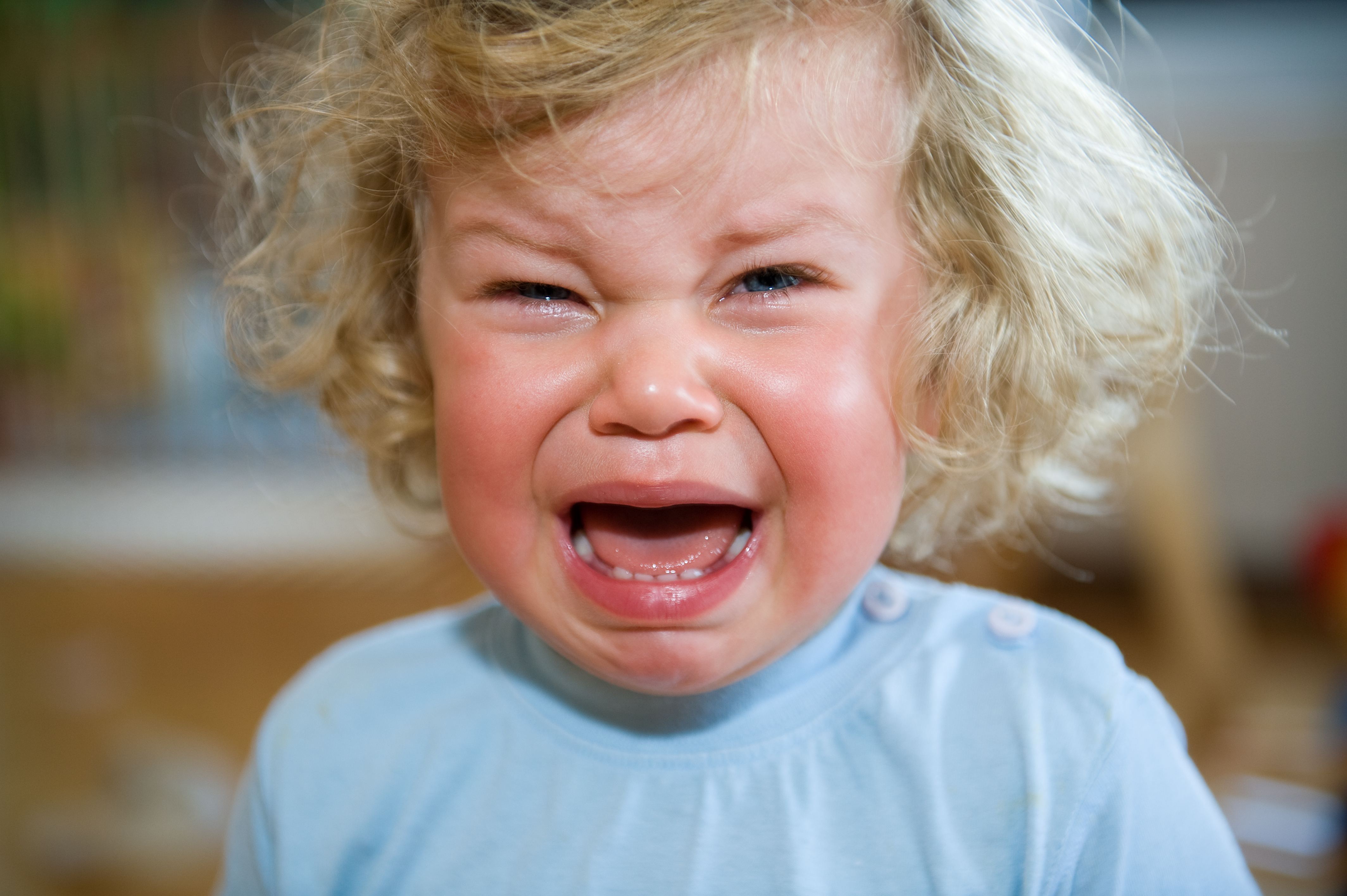 CURRENT LESSON PLAN
1 -Let the Sunday School teacher share with the children certain times when they have cried. Maybe it was when someone they know got very ill - or maybe they themselves got hurt and suffered a painful injury.Maybe you did or said something wrong to somebody and you felt bad enough over it to cry .

Some people cry from reading a sad book. There are many reasons we cry and everyone cries.


Tears!
An Activity For the End of Lesson
(Suggested materials : eyedropper and bowl of water )
Place a
little drop of water
on each child's face before they leave
today and remind them what it says in the Bible in Revelation
21:4.
And God shall wipe away all tears
Closing Prayer :

Let us thank our Heavenly Father for all the plans He has for us and for being with us always. Let us thank Him for being able to learn from Jesus about tears He had cried and for the times He comforted His friends while walking on this earth .
Let us always trust and remain secure in the promises of God.
Amen.