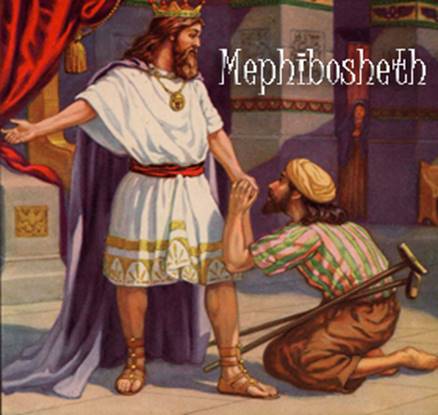 CURRENT LESSON PLAN
Mephibosheth
Sep 27, 2020
The lesson this week deals with the writing of The Apostle Paul and his teaching that we who are in CHRIST JESUS are children of GOD. Heirs of GOD and Joint Heirs with CHRIST. What a gift The FATHER has bestowed upon those who accepts HIS invitation to be part of HIS family and HIS Kingdom. I pray that as you read what GOD has given me to write that you are greatly blessed and that you understand that you were chosen to be part of HIS family and that HE sent HIS only begotten SON JESUS CHRIST into the world so that you and I could be HIS child if we so choose. GOD Bless you all.


Mephibosheth
Romans 8:14-16
"For as many as are led by the Spirit of God, they are the sons of God.15 For ye have not received the spirit of bondage again to fear; but ye have received the Spirit of adoption, whereby we cry, Abba, Father. The Spirit itself beareth witness with our spirit, that we are the children of God:"
God Bless you all,
~*Cindygirl*~
(cindygirl)
GOD Bless You.
:O)
CindyGirl - See my church!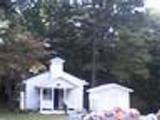 Adams Hill Church, Morgan County, Tennessee
.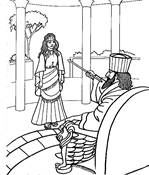 CURRENT LESSON PLAN Sep 27, 2020 - Bible Heroines - Esther Part 3
Esther is Courageous
Author's Notes: This week we'll continue the study of our Bible heroine, Queen Esther. Over the past couple of weeks, we've seen her being chosen, then challenged. And today, we're going to see Esther be very courageous. God has given us the example of Esther so that when we are faced with challenges, we too can lean on the strength of the Lord; and recognize that He has placed us in just the right place to make a difference, for Him.

Bible Heroines - Esther Part 3
Esther is Courageous
Fill in the Blanks
Esther asked the Jews in Shushan to fast for her for days.
Esther invited the king and to a banquet.
still refused to bow to Haman.
At the first banquet, Queen invited the king and Haman to a second one.
When King couldn't sleep, he had the royal records read to him.
True or False
1. When Esther stood before the king, he was angry that she had come in uninvited.
2. King Ahasuerus offered Esther up to half of his kingdom.
3. Haman's wife and friends tried to convince him to just ignore Mordecai.
4. King Ahasuerus discovered that the man who saved his life was never rewarded.
5. Haman believed that he was the man King Ahasuerus wanted to honor.
Lisa's Other Grade 3-6 Lessons
-- Lisa DeVinney --
Primary Lesson Sep 27, 2020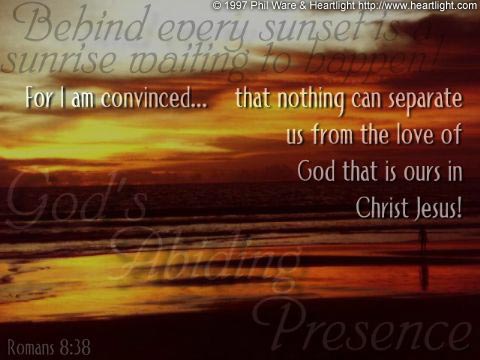 CURRENT LESSON PLAN
Rejoice in Hope
by Julie Pisacane
Opening Prayer: Join in prayer today thanking the Lord for the hope we have been given through

Jesus Christ our Lord

and Saviour.
Opening Craft Activity
Construction Paper and Crayons .
In very large print , have the children
write out the word H O P E. Let them take their time
coloring and allow them to write any
Christian symbols
such as a rainbow or a church or a dove on the picture
as well. If your children would like to send their art picture
into
World

Sunday School
, we would love to see
and display them on the website !
Email us at :

cookcomm@gmail.com

Rejoice in Hope
Follow Up Discussion Questions:
1.
What is the hope of

God's children

?
Talk about it and also share the following verses with your class after you have heard their answers :
To whom God would make known what is the riches of the glory of this mystery among the Gentiles; which is Christ in you, the hope of glory:-
Colossians

1:27
Paul, an apostle of Jesus Christ by the commandment
of God our Saviour, and
Lord Jesus Christ
, which is our hope;
1 Timothy 1:1
2. Ask the children if they know who wrote the Book of Romans ,
Colossians and Timothy ? ( St. Paul )
3 . According to Romans 12:12 what are we to called to rejoice in ? ( Hope ) !
4. Who are we to rejoice with as commanded of -in verse 15 ?
5. Who are we to weep with according to verse 15?
6. What kind of mind are we to have toward one another ?
(vs 16) -
7. What does this mean ? Talk about it .
8. Who is our hope now and always ? (Jesus Christ )
9.
Do the

children of God

have reason to rejoice ?
( yes ! )
Read the following verse to the children :
Beloved, now are we the
sons of God
,
and it doth not yet appear what we shall be:
but we know that, when he shall appear, we shall be like him;
for we shall see him as he is.
3
And every man that hath this hope in him purifieth himself,
even as he is pure.
1 John 3:2-3
Close in prayer thanking the Lord for the hope He has given to us through
Jesus Christ.
Close With Prayer.