Junior/Adult Level
7 Times (Naaman)

Lesson for November 18, 2018
Lesson Plan for Youth and Adult
Junior Level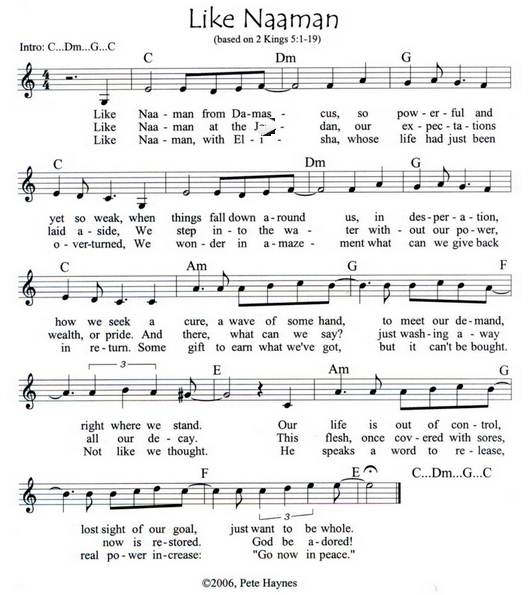 7 Times (Naaman)

Today we will be looking at a man in The Bible whose name was Naaman. Naaman met with a problem that seemed impossible, but what he didn't understand is that with GOD nothing is impossible. As we look at the accounts of his life, please relate this in your own life to your own problems that you may be facing and know that there is ONE ALMIGHTY GOD and HE is in control and everything that happens in our lives is for a purpose and you and I can trust HIM! He's working all things out for our good if we will trust and obey HIM. I love you all. :o)
Junior Level
7 Times (Naaman), by Lisa DeVinney)
1 Kings 5:14 "Then went he down, and dipped himself seven times in Jordan, according to the saying of the man of God: and his flesh came again like unto the flesh of a little child, and he was clean."
What can wash away my sin? Nothing but The Blood of JESUS!
What can make me whole again? Nothing but The Blood of JESUS!
Oh Precious is that flow, that makes me white as snow!
No other fount I know…Nothing but The Blood of JESUS! :O)
"If My people, which are called by My name, shall humble themselves, and pray, and seek My face, and turn from their wicked ways; then will I hear from Heaven, and will forgive their sin, and will heal their land."
(cindygirl)
GOD Bless You.
:O)
CindyGirl - See my church!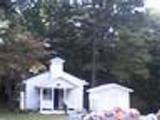 Adams Hill Church, Morgan County, Tennessee
.
CURRENT LESSON
November 18, 2018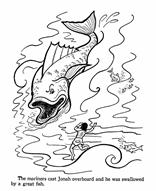 Grades 3-6 Sunday School Lesson
Where's Jonah?
Lesson 1: In the Bottom of a Boat, Hiding

, by Lisa DeVinney


Grades 3-6 Sunday School Lesson

Author's Notes: This week, we're beginning a new four week series on the Old Testament book of Jonah. Each week we'll find Jonah in a new place, with a new purpose. We'll start out with Jonah on a boat, in a storm, trying to run from God. But we'll be reminded that there's no place on earth where we can hide from our Creator. If He calls us to do something for Him, and we run, He'll keep pursuing us until we are convinced that there's no out-running God. And the choice is ultimately ours: to run from God, or to Him.
Where's Jonah?
Lesson 1: In the Bottom of a Boat, Hiding
, by Lisa DeVinney
Fill in the Blanks
God was going to destroy the city of because they were so wicked.
God called a prophet named to go and preach against Nineveh.
God sent a on the sea to get Jonah's attention.
The shipmaster found Jonah down in the sides of the ship.
God prepared a big to swallow Jonah.
True or False
1. Jonah gladly accepted God's call to go to Nineveh.
2. Jonah found a boat going in the opposite direction from Nineveh.
3. The sailors tried, unsuccessfully, to pray to their own gods to make the storm stop.
4. When the sailors learned that Jonah was responsible, they immediately threw him into the sea.
5. The sea was calm once the sailors threw Jonah overboard.
Lisa's Other Grade 3-6 Lessons
-- Lisa DeVinney --
Primary Level
CURRENT LESSON PLAN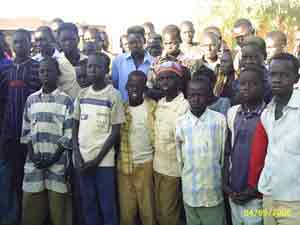 Opening Prayer: May our Heavenly Father help us
to understand the saving work Christ alone provided
for us at the cross. May He help us see that we are
cleansed through His Word , His Spirit , His Work
and His blood. May we give thanks for the
covering we have in Christ Jesus.
Who Can Say?, Primary Handout November 18, 2018 by Julie Pisacane
-
True or False :
1. Today's memory verse tells us we can clean ourselves
from our own sin . (f)
2. The hymn in today's lesson focuses on our blood. (f)
3. The poem describes a thief who believes in Jesus. (t)
4. Today's Bible reading tells us God is light. (t)
5. Today's Bible reading tells us that-- it is the
blood of Christ
that cleanses us from a few sins. (f)
__________________________________
Fill In The Blanks :
But if we walk in the light, as he is in the _______, we have fellowship one with another, and the blood of ________ Christ his Son cleanseth us from all ________. 1 John 1 :7
Proverbs 20:9 Who can say, I have made my heart _________,
I am pure from my__________?
____________________________________________
Close in prayer and may our gracious God continue to richly bless
all of you .
________________________________________