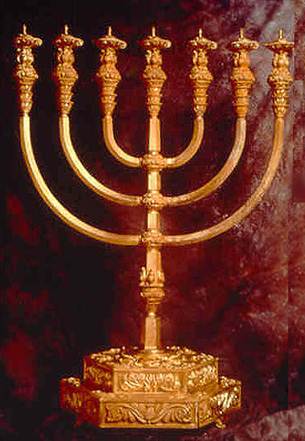 Chanukkah
Junior Level

Life is hard and sometimes we fall but God is faithful and willing to forgive us when we go to Him earnestly in repentance. Today we will be studying what it means to rededicate ourselves unto the LORD. I pray you will be encouraged and blessed as we venture into God's word together. God Bless you all.
We learn in 2 Samuel 7, that in the time of King David, he wanted to build a Temple for The LORD, however, God would not allow him to because David had been a warrior. God did tell David that his son Solomon would build The Temple and God did allow David to make the plans and preparations for the building. We will be going now to 2 Chronicles where the Temple has been built and now it was being sanctified, dedicated, or Set Apart for the dwelling of God's Spirit. The people of Israel were preparing to worship their God…The one true GOD.
During the period between when the old days ended and new testament days began, there were a number of rulers that oppressed the Jewish People and Jerusalem…There were about 13 Monarchs that ruled from the area of Syria over a period of about two and a half centuries all called Antiochus but there was a particular one who was the worst. His name was Antiochus Epiphanes…Antiochus IV. He too was a Syrian ruler who oppressed the Jewish people but Antiochus IV thought himself to be God and he wanted to be acknowledged as divine. It was about the year 167 B.C., he came barreling into Jerusalem, slaughtered Jews and set up an idol of Zeus. Being Greek, he worshipped Zeus and thus commanded everyone stop the worship of God and to begin Greek worship there in Jerusalem. This specific ruler did some major things that were horrific to the Jewish people when he came into power.
He exchanged Hebrew priest for Greek Priests in the temple.
He forbid the offerings and sacrifices to GOD.
He stopped the Sabbath Day.
He stopped the circumcision of new born sons.
He stopped the celebration of the Feasts.
He sacrificed pigs on the alter to Zeus.
He built alters and shrines to Zeus.
He sent the Jewish People into hiding because he was out to kill them.
Can you image how the Jewish people must have felt when he used the alter of the LORD MOST HIGH, to offer pigs…pigs of all things to a pagan god, in the Temple of the MOST HIGH. They were HORRIFIED! The Temple was the abode of GOD'S Spirit in those days. It was EVERYTHING to them. Then some heathen ruler comes in and tells them they cannot worship The TRUE GOD…The ONE who brought them out of Egypt, who had provided for them and cared for them. HE had commanded them to never have other god's before HIM…This was devastating to the Jewish people. More than we can even imagine.
_
God Bless you all,
~*Cindygirl*~
(cindygirl)
GOD Bless You.
:O)
CindyGirl - See my church!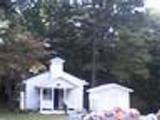 Adams Hill Church, Morgan County, Tennessee
.

Grades 3-6 Sunday School Lesson
December 1, 2019
The Promised Messiah

Teacher's Notes: For the next three weeks, we're going to settle into some lessons on a very familiar, and well-loved topic…Christmas! We'll begin this week by looking at the promised Messiah: why He had to come, what He was foretold to be like, and who He was promised to. Let me take this opportunity to wish you who will be sharing these lessons a very Merry Christmas! God bless you as you share with your students the wonderful story of the birth of Christ.
Opening comments/story:
In just a couple of weeks, many Christians around the world will be celebrating a wonderful holiday. Would anyone like to guess what that might be? Yes, Christmas! And who can tell us what we are celebrating at Christmas? Yes, the birth of Jesus Christ, here on this earth.
Fill in the Blanks
Every person is credited with sin.
Every person can be credited with righteousness.
God predicted that Satan would one day bruise Jesus' .
God promised Satan that one day Jesus would bruise his .
Jesus' earthly parents, and , received the last prophecy of the Messiah's birth.
True or False
1. God's plan to credit us with Adam's sin was fair.
2. Jesus was the Messiah that God had promised in The Old Testament.
3. Jesus fulfilled the Jews' expectations of their promised Messiah.
4. An angel explained to Mary and Joseph that Mary's baby was the promised Savior of the world.
5. Isaiah prophesied that the Messiah would be strong and handsome.
Lisa DeVinney
Lisa's Other Grade 3-6 Lessons
-- Lisa DeVinney --
Primary Lesson December 1, 2019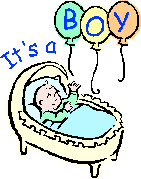 CURRENT LESSON PLAN
Opening Prayer :
Ask our Heavenly Father for His wisdom in guiding us through His Word as we learn about our Savior, Jesus Christ who was born in a manger .

In a Manger
Follow up Discussion Questions :
1. Why was Jesus born in a manger ? (vs. 7 )
2. Who came to the Shepherds with a message ? ( vs. 9 )
3. Was it in the daytime or at night when the Angel of The Lord
spoke to the shepherds ? ( vs. 8 )
4. Did the Angel of the Lord have good news to share or bad news ? (vs. 10 )
5. There was no room at the inn for Jesus but there is
room in our hearts
for Him right now ! Have you let Jesus into your heart ?
Drawing Activity
: Draw the "
manger scene
" based upon the
Bible
reading
above using pencils. crayons , colored chalk or paint .
Julie Pisacane ©
________________________________________