1. When the Israelites heard Goliath's challenge, they ran away in fear.
2. David's brother encouraged him to go and fight Goliath.
3. David told Saul he was willing to fight Goliath.
4. David thought his most effective weapon against Goliath was a sword.
5. When David killed Goliath, the Philistine army surrendered.
PRIMARY LESSON - February 5, 2023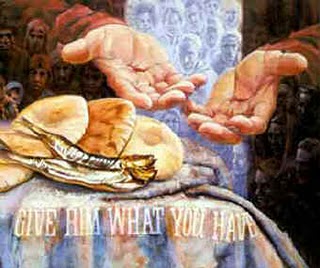 Opening Prayer: May our Heavenly Father help us all to understand the reasons we are able to sing and pray with joy and gladness from our heart each and every day. May His Word gives us new insight as to why we are able to smile and celebrate as a family gathered together in His Name.
Follow Up Questions:
1. What were Paul and Silas doing around midnight? Vs 25
2. Who could hear them? Vs. 25
3. What made the prison house shake? Vs 26
4. Were all the doors opened? Vs 26
5. Who thought the prisoners had escaped? vs.27.
6. Did any of the prisoners escape? Vs 28.
7. What question did the jailor ask of Paul? vs. 30
8. Fill in the blank to Acts 16:31 - And they said, Believe on the Lord _________
and thou shalt be _____________, thou and thy house.
9. Fill in the blank to today's focus verse: Acts 16:25 But about midnight Paul and Silas were ________ and singing
hymns unto ________, and the prisoners were listening to them;
10. Do you have a favorite song that you sing to God?
Take turns naming the songs that you praise the Lord with.
11. Do you spend enough time in prayer? Could you being taking more time out to pray?
_____________________________________________
Julie Pisacane ©
Close in Prayer.