Scroll down for Primary Level
GRADE 3-6 LESSON - March 5, 2023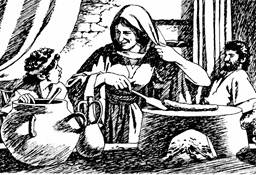 Author's Notes: This week, we're continuing a series of lessons on the prophet Elijah. We will specifically focus, with each lesson, on what God called Elijah to do; and how God provided the way for Elijah to obey. These lessons are a great reminder that no matter what God calls each of us to do, He will be right there to meet our needs along the way; because where God guides, He always provides!
Fill in the Blanks

God told His prophet to leave the brook, and go to the city of Zarephath, in Zidon.
Queen was from the region of Zidon.
God told Elijah that a woman would take care of him.
The widow woman went right away to get Elijah some .
The woman told Elijah she did not have enough for Elijah and her family.
True or False
1. The brook God had sent Elijah to dried up in the drought.
2. When Elijah arrived in Zarephath, he could not find the widow.
3. The widow thought that she and her son would soon starve to death.
4. The widow made herself some food first, then fed Elijah with what was left.
5. God provided the widow with an endless supply of meal and oil.
Lisa's Other Grade 3-6 Lessons
-- Lisa DeVinney
PRIMARY LESSON - March 5, 2023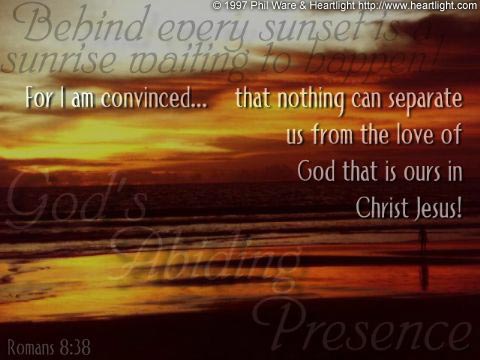 Open With Prayer : Let us ask our Heavenly Father to reveal the promise

He made to all the earth and how His rainbow is a blessed and beautiful

reminder of His promise for all the world to see and know .
Let us thank Him for His everlasting love and mercies.
For Teachers: Summarize for the children -

Noah and The Ark

/why they were spared /
and the great flood that occurred . Let them know that in future lessons we will explore that part of the Bible in greater detail. For now ,we will look upon the Rainbow that God made and what it means to all of us .** If the children have never seen one, show them the picture on the top of this page -- which was taken this year in the country of Canada by

Niagara Falls

. Let them look to see if they can spot it with their own eyes .

Suggested Craft: Have the children draw or paint a rainbow on paper . They can include anything else they like in the picture . Family , friends under the rainbow or maybe more of things God made - birds , butterflies , trees ...

Materials for today's craft - Paper , Crayons,

colored pencils

or Paint .
_____________________________________________

Julie Pisacane ©
Close in Prayer.