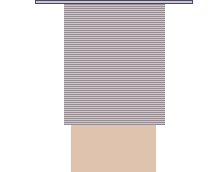 Book List
God in Sandals: When Jesus Walked Among Us ISBN 1591607183 458 pages

This novel is a vivid word-portrait of Jesus.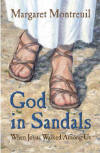 Retracing his footsteps across the pages of the Gospels, this story colorfully paints his character in depth and gives insight into the social and political times in which he lived. We meet a Jewish Jesus, a human Jesus, and an irresistible, divine Jesus. Besides the familiar characters of the Bible, a few fictional ones spark the imagination with new, insightful perspective. Through his disciples, angels, relatives, friends, and enemies, we learn what it was like to know him, giving us a sense of "being there". Forty-five devotional-like chapters unveil God's extravagant love, which was perfectly revealed through the birth, life, death, and resurrection of Jesus. This is a powerful portrayal of the man Jesus who was God eternal.
God with Us: A Walk Through the Gospels ISBN 1591607191 291 pages.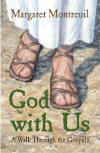 This devotional is a journey with Jesus across the pages of the Gospels. It is a contemplative, Bible study guide into the life and love of Jesus Christ. As a spiritual formation book for individual use, or for groups, this book also provides a Biblical resource for the novel, God in Sandals. Through the author's comments and reflective questions, readers are ushered into the ancient Christian practice of meditative prayer and journaling—to imagine and reflect upon the mystery of Christ's person—and his love. Readers are given many thoughts to ponder that awaken us to the meaning of Christ's life. Through imagined "eyewitness" accounts of those who knew Jesus, we experience him too. As we "walk" with Jesus through his life—we see him with new eyes and we understand that God is with us, and that he came that we might intimately know him.
A free, printable group leader's guide is available on the author's website at www.margaretmontreuil.com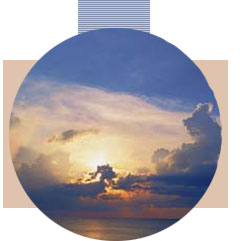 World Sunday School
Web Generator
Display selected handouts on the Christian Education Page of your own website! Simply copy the code below into notepad, then copy and paste into the html code for your page in the position desired.The list will update whenever we list new Bible pages on AuthorMark.com. Enjoy!
Sample
Copy this Code
<-- Begin WSS Code -->
<table width="300" cellpadding=0 cellspacing=0>
<tr>
<td bgcolor="#FFFFFF">
<font color="#000099" face="arial,helvetica,sans-serif" size="3"><b>
Bible Materials
<br><br>
</b></font>
</td>
</tr>

<!-- begin syndicated content -->
<script language="Javascript1.1"><!--

var syndicate = new Object;

syndicate.title_fontbold = true;
syndicate.title_fontital = false;
syndicate.title_fontface = 'arial,helvetica,sans-serif';
syndicate.title_fontsize = '3';
syndicate.title_fontcolor = '#000099';

syndicate.date_fontbold = false;
syndicate.date_fontital = true;
syndicate.date_fontunder = false;
syndicate.date_fontface = 'Verdana, Arial, Helvetica, sans-serif';
syndicate.date_fontsize = '1';
syndicate.date_fontcolor = '#666666';

syndicate.summary_fontbold = false;
syndicate.summary_fontital = false;
syndicate.summary_fontunder = false;
syndicate.summary_fontface = 'arial,helvetica,sans-serif';
syndicate.summary_fontsize = '2';
syndicate.summary_fontcolor = '#000000';

syndicate.bgcolor = '#FFFFFF';
syndicate.max_articles = '5';
syndicate.display_date = true;
syndicate.display_summaries = true;
syndicate.not_found_message = '<font face="arial,helvetica,sans-serif" size="2" color="#000000">Sorry, no articles were found.</font>';

// -->
</script>
<script language="Javascript1.1" src="http://www.authormark.com/syndicate_10.js"></script>

<noscript>
<tr>
<td bgcolor="#FFFFFF">
<font color="#000000" face="arial,helvetica,sans-serif" size="2">
<p>This webpage uses Javascript to display some content.
<p>Please enable Javascript in your browser and reload this page.
</font>
</td>
</tr>
</noscript>
<!-- end of syndicated content -->

</table>
<-- End WSS Code -->
(If you prefer a different width, format or color, let us know and we'll generate the code for you. We can match the style of your page.)