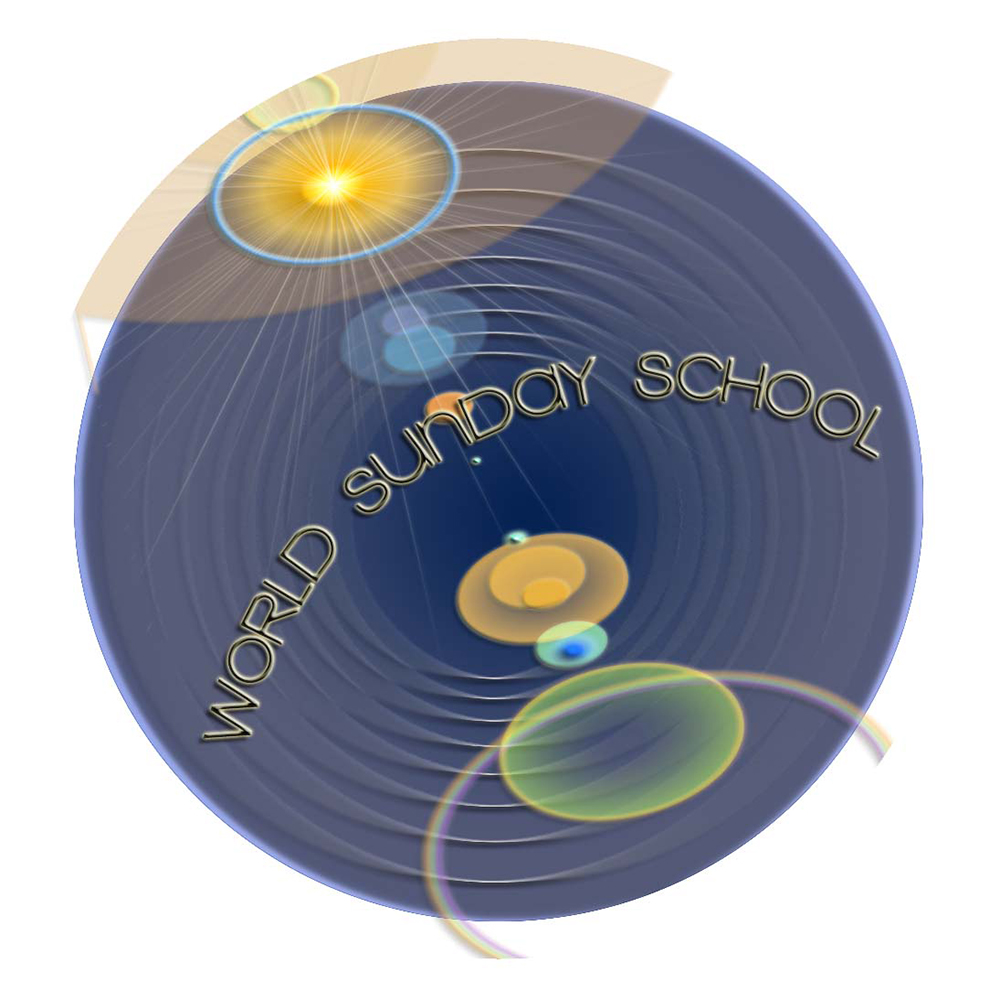 LESSONS AND HANDOUTS FOR THIS WEEK
World Sunday School first appeared on the Internet on May 14, 2003. Since that time, this independent website has supplied weekly graded Sunday School lessons and handouts (and, often, coloring pages) to help Sunday School teachers worldwide. We hope to help preserve the Sunday School movement which had its glory days in the 1930's. In a time when so many churches are downsizing Sunday Schools, we aim to preserve this Christian teaching to enrich the life of children and youth worldwide.
JUNIOR/ADULT LESSON - November 27, 2022
Scroll down for Middle and Primary Levels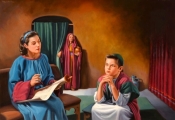 What does it mean to be a priest exactly? Has God really called believers to be a Kingdom of Priests? If so what does that entail? I hope in this study that we can answer all these questions and learn everything that God would reveal to us in His word at this time. God will never ask us to do anything that He will not make provisions for us to succeed! Today, let us begin to understand what it means to come boldly to God's throne so that we can later understand what it means to be a Kingdom of priests before the LORD.

GOD Bless You All. : )
Psalm 27:14
"Wait on the Lord: be of good courage, and he shall strengthen thine heart: wait, I say, on the Lord."
Psalm 25:21
"Let integrity and uprightness preserve me; for I wait on thee."
Psalm 40:1
"I waited patiently for The Lord; and He inclined unto me, and heard my cry."
Scroll down for Primary Level
GRADE 3-6 LESSON - November 27, 2022

Last week, we took a careful look at the Ten Commandments: what each one said, and how we can apply them to our lives, today. This week, we're going to see that Moses brought these laws down to the Israelites, then went back up Mount Sinai for further instruction from God. And while he was gone, the Children of Israel began to doubt Moses, and his leadership. So they made for themselves another god to worship. This time, God's and Moses' patience was pushed to the limit, and there were dire consequences for the Israelites.
Memory Verse:
"Not with eyeservice, as menpleasers; but as the servants of Christ, doing the will of God from the heart;" Ephesians 6:6
Key verses for this week:
"All that the LORD hath said will we do, and be obedient." (Exodus 24:7)
"And when the people saw that Moses delayed to come down out of the mount, the people gathered themselves together unto Aaron, and said unto him, Up, make us gods, which shall go before us;" (Exodus 32:1a)
"…behold, mine Angel shall go before thee: nevertheless in the day when I visit I will visit their sin upon them." (Exodus 32:34b)
Fill in the Blanks
Moses stayed up on Mount Sinai for days and nights.
While Moses was gone, and were in charge.
Aaron made a golden for the people to worship.
As punishment, Moses made the people drink water with the in it.
God promised that His would continue to lead the Israelites.
True or False
1. The Israelites did not know what had become of Moses.
2. The people continued to worship God, as they waited for Moses to return.
3. Aaron claimed that the golden calf had just come out of the fire.
4. God said He wanted to consume all the Israelites, and start a new nation with Moses.
5. God did not punish the Israelites for their idol worship.
Devotional Poem:
A Choice
"Thou shalt not" was soon forgotten
By the nation God had begotten.
But His love and mercy flowed,
As 'twas grace that God bestowed.
Still, the time comes…we must choose:
God's life to gain, or ours to lose.
Lisa's Other Grade 3-6 Lessons
-- Lisa DeVinney


PRIMARY LESSON - November 27, 2022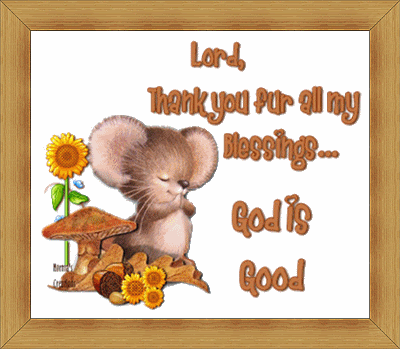 Opening Prayer: May we gather together today and appreciate everything God has blessed us with - giving thanks to Him alone for all things.
Discussion Questions :

1. What word is repeated in the first verse of today's

Bible reading ? ( rejoice )

2. Have you prayed a prayer of thanks to God today ?

3. What are some things right now that

you can thank Him for ? Take turns mentioning some of them out loud

with the group .

4 From the Bible reading --- who are we told to go

with our requests ? ( Verse 6)

5. Do you have a prayer request right now to bring to God ?

__________________________________________________

*** Drawing Paper /Writing paper - pencils and crayons *****

Writing/Drawing Activity:

Have the children take the time to write a " I Am Thankful To God for .." list

of all they can possibly think of .

For those who prefer to express

their praise and thanks to God in drawing form - tell them to

fill up their picture/drawings as much as possible with all the things

they can think of in which God has blessed them with .

___________________________________

**If any of the children would like to share their " Thankful To God" lists and/or

drawings with World Sunday School , we would love to hear from them

and perhaps post some of their lists and drawings on the website.


_____________________________________________

Julie Pisacane ©
Close in Prayer.