Written for Our Learning
Opening Prayer: May we pray to our gracious Lord a prayer
of thanks for His written word that we may truly learn of the precious lessons
He meant for us to understand this day and obey.
Focus Lesson Verse:
Romans 15:4 For whatsoever things were written aforetime were written
for our learning, that we through patience and comfort of the scriptures might have hope.
Today's Bible Reading: 1 John 1:3-7
3 That which we have seen and heard declare we unto you, that ye also may have
fellowship with us: and truly our fellowship is with the Father, and with his Son Jesus Christ.
4 And these things write we unto you, that your joy may be full.
5 This then is the message which we have heard of him, and declare unto you,
that God is light, and in him is no darkness at all.
6 If we say that we have fellowship with him, and walk in darkness, we lie, and do not the truth:
7 But if we walk in the light, as he is in the light, we have fellowship one
with another, and the blood of Jesus Christ his Son cleanseth us from all sin.
True or False:
1. These things were written in Scripture without reason. (False -- Verses 3 and 4)
2. The blood of Jesus Christ can cleanse us from some sins. (False - 7 ***All Sin!)
3. Jesus Christ is the Son of our Heavenly Father (True - Verse 3)
4. God is light. (True- Verse 5)
Writers of Scripture and Why we Read Scripture Today:
1. Did Moses write down the Words of the Lord?
Read the following out loud:
Exodus 24:4 Moses wrote down all the words of the LORD.
Then he arose early in the morning, and built an altar at the foot of the
mountain with twelve pillars for the twelve tribes of Israel.
2. Does the Lord write on our hearts?
Read the following out loud:
Hebrews 8:10 For this [is] the covenant that I will make with the house
of Israel after those days, saith the Lord; I will put my laws into their mind,
and write them in their hearts: and I will be to them a God, and they shall be to me a people
3. Did Paul write any letters? Can you name some of the New Testament chapters written by Paul?
Read the following:
1 Thessalonians 5:27 I charge you by the Lord that this epistle be read
unto all the holy brethren.
Colossians 4:16 And when this epistle is read among you, cause that it be read also
in the church of the Laodiceans; and that ye likewise read the [epistle] from Laodicea.
4. Do you know what an author is? Talk about it.
5. Did Peter do any writing?
Read the following: 2 Peter 3:1 This second epistle, beloved, I now write
unto you; in [both] which I stir up your pure minds by way of remembrance:
6. What is an epistle? Read the following definitions:
Epistle
1 capitalized: any of the letters to the early Christians
that are part of the New Testament
2 : a formal letter
7. Today's Bible lesson reading is found in
what Book of the New Testament? (John)
8 Do you know who the Author of our faith is?
Read the following: Hebrews 12:2 Looking unto Jesus the author and finisher of [our] faith;
who for the joy that was set before him endured the cross, despising the shame,
and is set down at the right hand of the throne of God.
9. Why is it important to read the writings of Scripture today?
Read the following:
Romans 15:4 For whatsoever things were written aforetime were written
for our learning, that we through patience and comfort of the scriptures might have hope.
______________________________________________________________________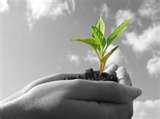 Turn a Page

Turn a page to hear a voice
Of One who helps us make a choice.
Call upon His name this hour
Be saved by His grace and power.

Turn a page to read some more
Of golden gates beyond a door
A door still open for those in need
Of sins forgiven and being freed.

Pages flow perfectly into each other
Encouraging us to love one another.
Turn another, ponder and read
And on His Word, begin to feed.

Living words will take hold
Granting us faith to then be bold…
Bold enough to honor His book
That draws us deeper for another look.

God writes upon each seeking heart
And changes us to become a part
Of His family joined with holy love
Who are entered into His book above.

Seeds of faith are found on each page
Planted in souls throughout each age.
Golden pages help us to see
The glory of eternity.


Julie Pisacane © 2006

Psalm 119:140
Thy word is very pure:
therefore thy servant loveth it.
_______________________________________________________


Hymntime:

http://www.hymntime.com/tch/pdf/b/i/b/The%20B-I-B-L-E.pdf
The Bible
The B- I - B-L - E,
Yes, that's the book for me;
I stand alone on the Word of God
The B- I - B-L - E.
______________________
Close With Prayer.