Moses
clip_image002_0015.gif
Opening Prayer : Pray to God to open up hearts and minds
to the lessons taught in His Word this day
thanking Him for another day and opportunity
to be blessed by His wisdom and truth.
Opening Hymn :
IN THE GARDEN
I come to the garden alone
While the dew is still on the roses
And the voice I hear falling on my ear
The Son of God
discloses.
Refrain
And He walks with me, and He talks with me,
And He tells me I am His own;
And the joy we share as we tarry there,
None other has ever known.
He speaks, and the sound of His voice,
Is so sweet the birds hush their singing,
And the melody that He gave to me
Within my heart is ringing.
Refrain
__________________________________________________
Suggested Bible Reading : Exodus 20: 1-17
And God spake all these words, saying,
2 I am the Lord thy God, which have brought thee out of the land of Egypt, out of the house of bondage.
3 Thou shalt have no other gods before me.
4 Thou shalt not make unto thee any
graven image
, or any likeness of any thing that is in heaven above, or that is in the earth beneath, or that is in the water under the earth: 5 Thou shalt not bow down thyself to them, nor serve them: for I the Lord thy God am a jealous God, visiting the iniquity of the fathers upon the children unto the third and fourth generation of them that hate me;
6 And shewing mercy unto thousands of them that love me, and keep my commandments.
7 Thou shalt not take the
name of the Lord thy God
in vain; for the Lord will not hold him guiltless that taketh his name in vain.
8 Remember the
sabbath day
, to keep it holy.
9 Six days shalt thou labour, and do all thy work:
10 But the seventh day is the sabbath of the Lord thy God: in it thou shalt not do any work, thou, nor thy son, nor thy daughter, thy manservant, nor thy maidservant, nor thy cattle, nor thy stranger that is within thy gates:
11 For in six days the Lord made heaven and earth, the sea, and all that in them is, and rested the seventh day: wherefore the Lord blessed the sabbath day, and hallowed it.
12 Honour thy father and thy mother: that thy days may be long upon the land which the Lord thy God giveth thee.
13 Thou shalt not kill.
14 Thou shalt not commit adultery.
15 Thou shalt not steal.
16 Thou shalt not bear false witness against thy neighbour.
17 Thou shalt not covet thy neighbour's house, thou shalt not covet thy neighbour's wife, nor his manservant, nor his maidservant, nor his ox, nor his ass, nor any thing that is thy neighbour's.
Follow Up Discussion and activity based upon the

Ten Commandments

:
We read The Bible to learn from God on how to behave and act in ways that are pleasing and acceptable to Him . God's commandments help us to walk in this life as we should. Therefore, it is important to know what they are. We read just now exactly what is found in Scripture .
After listening to the reading today in Exodus:
1. Why do you think "You shall have no other gods before me"
is the first commandment?

(Remember last week what we learn
about who should be first in our lives and in our hearts ? )
2. What does " Thou shalt not take the name of the Lord thy God in vain; " mean?
(The Lord is holy. Using his name in a disrespectful manner is a sin .)
3. What is an idol?
(Something that you may love more than spending time with God
or your relationship with God )
4. "Honor your father and Mother" is a commandmentt. Why do you think God gave this commandment ?
(Parents want what is best for their children. They teach and guide them as it is their responsibility to do so until they are grown up. )
5. What does the word "covet" mean?
(To want something in a strong way -- something that may belong to someone else)

6. This is a take home
list of the Ten Commandments
that you can place to memory
this week.
Ten Commandments For Children
1. Have no other gods.
2. Have no idols.
3. Honor God's name.
4. Honor the Sabbath day.
5. Honor your parents.
6. Do not murder.
7. Do not commit adultery.
8. Do not steal.
9. Do not perjure yourself.
10. Do not covet.
______________________________________________________________________
TEN COMMANDMENT

WORD SEARCH ACTIVITY
R U O B H G I E N T P Y G E T
H F E H Y A E T S B D A C S N
S H A L T B M D S D O G L T A
F M S E Y D M O T H E R A N V
A Y U V E O A L S E M B E E R
T C E M A N S E R V A N T M E
H R V M M A E N M T E B S D S
E E H E A H E D E V E O A N D
R M B M G R A V E N B N U A I
O U H O N O U R A E O D O M A
Y G B V B C O V E T N A D M M
B T L O D M H I L E E G B O M
B B O W Y T M A M O S E S C O
A E E A E D S A Y H T H O L Y
O H H T A B B A S E R O F E B
Ten Commandments Word Search
Try to find and circle the following words
in the above : Look up , down, backwards
and forwards for the words .
BOW--GODS--HOLY--MOSES
SABBATH NEIGHBOUR
COVET --EGYPT--MERCY
- SHALT- STEAL-BEFORE -
FATHER- GRAVEN
HONOUR -- MOTHER -BONDAGE
MANSERVANT- MAIDSERVANT
-COMMANDMENTS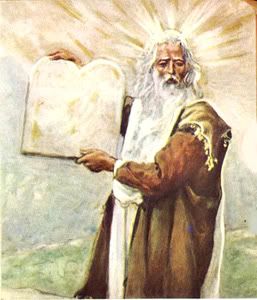 Shining Like The Sun ( Based on Exodus 34 )

Moses would be one among his people

Whose face would shine

Bright with the glory of God

Absorbing pure light and perfection

Shine …like the sun

At a place

In time

On this glorious,green earth

By God's magnificent grace.
____________________________________________________________________

Moses
–
M
eek
O
bedient
S
ervant
E
xodus
S
ong
Meek
(Now the man Moses was very meek, above all the men which were upon the
face of the earth
.)
Numbers 12:3
Obedient
And he took the book of the covenant, and read in the audience of the people: and they said, All that the LORD hath said will we do, and be obedient.
Exodus 24:7
Servant
And Israel saw that great work which the LORD did upon the Egyptians: and the people feared the LORD, and believed the LORD, and his servant Moses. ~
Exodus

14:31
Exodus
Thus did all the
children of Israel
; as the LORD commanded Moses and Aaron, so did they. And it came to pass the selfsame day, that the LORD did bring the children of Israel out of the land of Egypt by their armies. ~
Exodus

12:50

-51
Song
Then sang Moses and the children of Israel this song unto the LORD, and spake, saying, I will sing unto the LORD, for he hath triumphed gloriously: the horse and his rider hath he thrown into the sea.
Exodus 15:1
Julie Pisacane © 2010
________________________________________
Close With Prayer .
Julie Pisacane
September 30, 2022