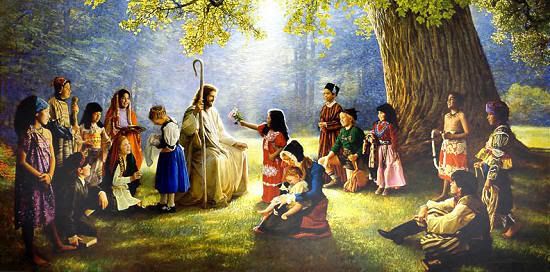 Look Both Ways
Opening Prayer: We pray together Lord, that you help us to have an obedient heart.We thank you for this day and for all your blessings that continually surround us. Amen.
Lesson Verse : Proverbs 22:6Train up a child in the way he should go: and when he is old, he will not depart from it.
Opening Questions:
1. Have you ever had your parent or teacher tell you to look both ways before crossing a street? Do you know why they tell you to do this ? Talk about it.
2. Do you listen to your parent or teacher when they tell you to look both ways ?
3. Is it important to listen to the instructions a parent or teacher gives you ?
4. Are you obedient or disobedient ? What do these two words mean?
5. Take turns naming some of the other things taught to you by a parent or a teacher.
Maybe some of those topics can be - being silent in a classroom when a teacher or parent is speaking. Maybe it is throwing things in a garbage when you are told to do so or helping to set the table before it is time to eat. Perhaps you are taught to help clean up a classroom or instructed not to pick up or play with sharp objects.
6. Can we turn to the word of God and look to the commandments as instruction in our
own life ? Take turns talking about some of the things we are told to do in God's Word.
7. Do you believe it is important to obey the instruction in God's Word ?
8. Did you know Jesus usually answered the questions of others by referring to Scripture as the answer ?
9. Do you understand that when a parent or teacher guides you to do right - they are also being obedient to God in doing so ?
Today's Bible Reading:
Ephesians 6
1
Children, obey your parents in the Lord, for this is right.
2
"Honor your father and mother"—which is the first commandment with a promise—
3
"that it may go well with you and that you may enjoy long life on the earth."
a
4
Fathers, do not exasperate your children; instead, bring them up in the training and instruction of the Lord.
_________________________________________
Wisdom Whispers

Wisdom whispers to my mind
Commandments clear and true-
Love the Lord with all my might
And to share Christ's love with you.

Wisdom whispers to my heart
While I live from beat to beat
Made secure in the Lord's keep
For He woke me from my sleep.

Wisdom whispers to my soul
All the day and all the night
Echoing my Savior's name
Jesus Christ, my one true Light.


Psalm 49:3
My mouth shall speak of wisdom;
and the meditation of my heart shall
be of understanding.
_______________________________
Hymntime
The B-I-B-L-E,
Yes that's the book for me;
I stand alone on the Word of God,
The B-I-B-L-E.
Lesson Reflection for the week: Children, think about all the things you are taught to do by those who watch over you and be thankful for all the caring people God has placed in your life. Be thankful that we have God's word this day - to place in our hearts His commandments that help our relationship with Him , our family and all of our friends. God bless you always.
End this lesson today in silent prayer.