And Jesus Listened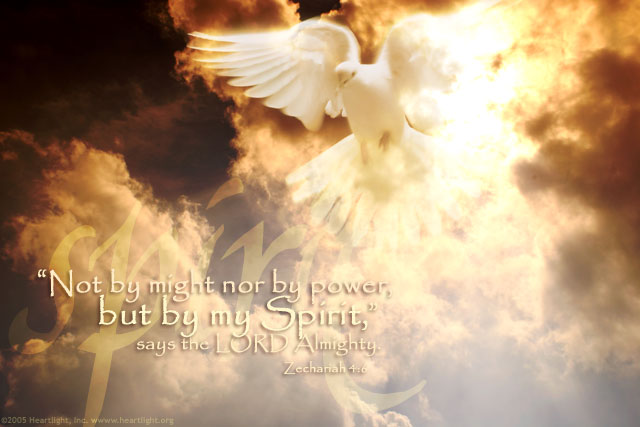 Opening Prayer: Start with a prayer asking God to open up our eyes and ears to what we will read in His Word today.
Memory Verse: Hear my prayer, O Lord, give ear to my supplications: in thy faithfulness answer me, and in thy righteousness.143:1
SEND US
SHOWERS OF BLESSING
Hear us, O Savior, while we pray,
Humbly our need confessing;
Grant us the promised showers today,
Send them upon us, O Lord.
Refrain
Send showers of blessing,
Send showers refreshing;
Send us showers of blessing;

Send them, Lord, we pray.
Knowing Thy love, on Thee we call,
Boldly Thy throne addressing;
Pleading that showers of grace may fall,
Send them upon us, O Lord.
Refrain
Trusting Thy word that cannot fail,
Master, we claim Thy promise;
Oh, that our faith may now prevail,
Send us the showers, O Lord.
Refrain
_________________________________________________
And Jesus Listened

This lesson is based on John 5:1-15. Ask the children to listen carefully because
they will be asked to answer five questions following the reading.
1After this there was a feast of the Jews; and Jesus went up to Jerusalem.2 Now there is at

Jerusalem

by the sheep market a pool, which is called in the Hebrew tongue

Bethesda

, having five porches.3 In these lay a great multitude of impotent folk, of blind, halt, withered, waiting for the moving of the water. For an angel went down at a certain season into the pool, and troubled the water: whosoever then first after the troubling of the water stepped in was made whole of whatsoever disease he had. And a certain man was there, which had an infirmity thirty and eight years.
The above Scripture tells us of an angel that would stir the waters of a pool and those that would enter in first after the stirring would be healed of their ailment or disease. One man was unable to walk for nearly forty years, and could never make it into the pool of Bethesda because he had no one to assist him.

We read below in the next few verses as to how he tried- but he just couldn't make it in. This man is with his bed, waiting for a miracle from God, waiting for help, waiting for a true Friend to assist him. He has waited a very long and patient time .
Verses 6-10
When Jesus saw him lie, and knew that he had been now a long time in that case, he saith unto him, Wilt thou be made whole? The

impotent man

answered him, Sir, I have no man, when the water is troubled, to put me into the pool: but while I am coming, another steppeth down before me. Jesus saith unto him, Rise, take up thy bed, and walk. And immediately the man was made whole, and took up his bed, and walked: and on the same day was the sabbath. The Jews therefore said unto him that was cured, It is the

sabbath day

: it is not lawful for thee to carry thy bed.
Jesus knew this man already even though the man did not know him-yet.

The Good Shepherd

(John 10:15)reveals Himself to His sheep and always at the right time . We also read the following about those who are loved by Jesus written in John 14:21 He that hath my commandments, and keepeth them, he it is that loveth me: and he that loveth me shall be loved of my Father, and I will love him, and will manifest myself to him. Jesus knows that this man was obedient to the

commandments of God

. We learn in Scripture how Jesus knows every heart of every man (John 2:23-25) so there was only one question Jesus Christ would ask of this humble man -"Wilt Thou Be Made Whole?"
*This man did not respond with a simple yes or no answer.

Rather, He told Jesus the truth of his troubles- and Jesus listened.

The man also listened and trusted in the

words of Jesus

when He told him to,
"Rise, take up thy bed, and walk". The man responded obediently to Jesus, trusting and believing without any hesitation -doing exactly what Jesus commanded him to do. A man who could not walk for thirty-eight years was instantly healed. He doesn't yet know that it was Jesus, but was able to respond to him with full trust. (John 10:27-28)
Verse 11-15
11 He answered them, He that made me whole, the same said unto me, Take up thy bed, and walk. 12 Then asked they him, What man is that which said unto thee, Take up thy bed, and walk? 13 And he that was healed wist not who it was: for Jesus had conveyed himself away, a multitude being in that place. 14 Afterward Jesus findeth him in the temple, and said unto him, Behold, thou art made whole: sin no more, lest a worse thing come unto thee. 15 The man departed, and told the Jews that it was Jesus, which had made him whole
.
At the temple the healed man is approached by Jesus once again. Jesus gives him confirmation of the healing, and also reveals to the man of who He is. Jesus also commands the healed man to sin no more.
**How beautiful it is to note that this man walked for the first time, making his journey to the temple as one can only imagine the joyfulness he must have felt and the prayers of thanks he wanted to offer to God. The temple is the house of prayer and someone was actually using the temple for its intended purpose. (Isaiah 56:7)**
Finally, we learn how the man spoke to the Jews in truth of who healed him.

This man didn't need to wait to be brought into a pool anymore; rather the voice He heard and trusted would bless and heal him abundantly forevermore.
It is written in John 6:37 All that the Father giveth me shall come to me; and him that cometh to me I will in no wise cast out.

Lord Jesus knows His own .

Lord Jesus came to this patient, waiting man in need.

He spoke directly to Jesus and Jesus listened.

Let us all take time out this day and everyday
to speak to our

Good Shepherd

.

With great compassion,our Shepherd is listening, He is our help and He is all we need.
Blessed be the LORD

, because he hath heard the voice of my supplications. The LORD is my strength and my shield; my heart trusted in him, and I am helped: Psalm 28:6-7
Follow up Questions:
1 .Who stirred the pool ? ( vs. 4 )
2. Who asked the man , " Wilt thou be made whole" ? ( vs. 6)
3. Fill in the blank - Jesus saith unto him, Rise, take up thy bed, and ____________. (vs.8)
4. Was the man made whole ? ( vs. 9)
5. Whose name did the man mention to the Jews that asked him
as to who it was that healed him? (vs. 15 )
________________________________________________
Closing prayer : Ask God to lead the children to be more prayerful this week ,placing all their needs to Him in prayer . May they all be mindful that their prayers are heard.
Julie Pisacane
7/2022