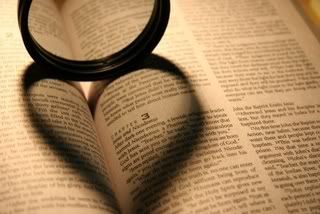 Let God Be Magnified
Opening Prayer: Join together in prayer asking God to give us a heart that is humble and obedient to His will and help us to understand what He desires to see in us.
Bible Memory Verse :
Psalm 34:3 O magnify the Lord with me, and let us exalt his name together
____________________________________
Lesson Activity : Materials needed :

Magnifying Glass

and The Bible
Bring in a magnifying glass and show the children how things become
bigger when looking through the glass . Place the glass on some of the words
in the Bible . You can turn to a few verses that may bring greater understanding
to the children as to how we are to view God in our lives.
Verses :
Luke 1:46 And Mary said, My soul doth magnify the Lord
Psalm 69:30 I will praise the

name of God

with a song,

and will magnify him with thanksgiving
Psalm 70 :4 Let all those that seek thee rejoice
and be glad in thee: and let such as love thy
salvation say continually, Let God be magnified.
________________________________________________________
Today's Bible Reading :
26 And let thy name be magnified for ever, saying, The Lord of hosts is the God over Israel: and let the house of thy servant David be established before thee.
27 For thou, O Lord of hosts, God of Israel, hast revealed to thy servant, saying, I will build thee an house: therefore hath thy servant found in his heart to pray this prayer unto thee. 28 And now, O Lord GOD, thou art that God, and thy words be true, and thou hast promised this goodness unto thy servant:
29 Therefore now let it please thee to bless the house of thy servant, that it may continue for ever before thee: for thou, O Lord GOD, hast spoken it: and with thy blessing let the house of thy servant be blessed for ever.
2 Samuel 7
1 The

name of the Lord

is to be magnified forever. True Or False -- vs26
2. What does it mean to magnify something?
Some answers can be:
to grow, become great or important,
promote, make powerful, praise,
3. What servant of God is mentioned in today's reading? --Verse 26
4. God's words are true . True or False -- Verse 28
5. Did God reveal something to David ? Vs 27
6. Did David pray ? Vs 27
7. Do you think David trusted in God 's Word ?
Read the following from
Psalm 119
:
140 Thy word is very pure: therefore thy servant loveth it.
8. Do you think David loved God ? Read the following verse :
I love the Lord, because he hath heard my voice and my supplications-
Psalm 116:1
9. What does God want to see in us ? Talk about it !
10 . Can you magnify God in your life ?
THE LORD BE WITH US
The Lord be with us as we bend
His blessing to receive;
His gift of peace upon us send,
Before His courts we leave.
The Lord be with us as we walk
Along our homeward road;
In silent thought or friendly talk
Our hearts be near to God.
The Lord be with us as each day
His blessings we receive;
His gift of peace on all we pray,
Before His courts we leave.
The Lord be with us till the night
Enfold our
day of rest
;
Be He of every heart the Light,
Of every home the Guest.
The Lord be with us through the hours
Of slumber calm and deep,
Protect our homes, renew our powers,
And guard us while we sleep.
_________________________________________
Close In Prayer.