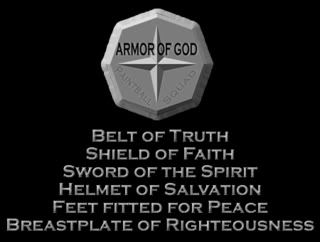 Our Shield






Opening Prayer:

Join in prayer asking God to fill our hearts with confidence and trust in Him allowing us to fully know that He is our Shield and

Defender

and our salvation comes from Him alone.

Memory Verse:

Psalm 33:

20

Our soul waiteth for the

Lord

: he is our help and our shield.






http://www.hymntime.com/tch/htm/o/w/owtking.htm



Opening Hymn




O worship the King, all glorious above,
O gratefully sing His power and His love;
Our Shield and Defender, the Ancient of Days,
Pavilioned in splendor, and girded with praise.




O tell of His might, O sing of His grace,
Whose robe is the light, whose canopy space,
His chariots of wrath the deep thunderclouds form,
And dark is His path on the wings of the storm.




The earth with its store of wonders untold,
Almighty, Thy power hath founded of old;
Established it fast by a changeless decree,
And round it hath cast, like a mantle, the sea.




Thy bountiful care, what tongue can recite?
It breathes in the air, it shines in the light;
It streams from the hills, it descends to the plain,
And sweetly distills in the dew and the rain.




____________________________________________


Suggested Bible Reading

6 Wherein ye greatly rejoice, though now for a season,
if need be, ye are in heaviness through manifold temptations:
7 That the trial of your faith, being much more precious
than of gold that perisheth, though it be tried with fire,
might be found unto praise and honour and
glory at the appearing of Jesus Christ:
1 Peter 1:6-7



Discussion Questions :


1. In today's memory verse , Who is referred to as our help and shield ?

2. Are there any times where you know you need help ?

3. Where does the greatest form of help come from ?

4. Have you gone in prayer to the Lord asking for His help ?

5. Do you know what a shield is and what it is supposed to do ?

6. Can you think of ways in which God has protected you recently ?

7. In today's reading , what do we learn as being more precious
than of gold ? ( vs. 7 )

8. Are there experiences that have tried your faith ?

9. Were you able to lean on God for strength ?

10. What does every child of God experience in this life ?
( Vs 6 - temptations )

Talk about it and talk about how we are to share in each
other's burdens and then read the following from Galatians:

Galatians 6: 2 Bear ye one another's burdens, and so fulfil the law of Christ.

Read Aloud Poetry:


"Lord can I tell you my fears
And show you my tears…
Can I enter into your rest?"

"Father, take my burdens and woes
Protect me from all my foes,
Wicked hearts that have transgressed."

"Shield of Glory, lift me up,
Guard me from the snares each day.
Shield of Glory help me stand.
Father, hear these words I pray…
Please listen to the words I pray."

"Lord can I tell you my fears
And show you all of my tears…
Take me into your rest. "

"Lord you have answered my plea
Always watching over me.
I know you will forever be
My shield of Glory."



Julie Pisacane ©



Close in Prayer : Let us give thanks for the shield of faith we are given
in this life through Jesus Christ and may our trust in God, His Word and His promises remain strong and continual throughout all of our lives .