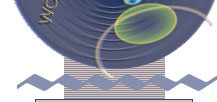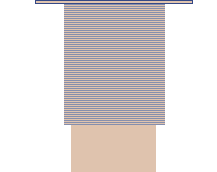 Please join our unique electronic support system for Sunday Schools around the world.
Freely download materials
for use in your teaching without cost. (You may not sell the materials you download, of course.)
Lesson plans
Bible Studies.
Handouts
Expositions (plays, etc.)
Discussion starters
Send materials from your church
Send word processing files of their best effective lesson plans and locally written Bible materials and discussion materials, etc.
Free Bible Commentaries from Bible Lessons International - Verse by verse, exegetical commentaries in several languages now online free 1. Video Bible commentaries 2. Audio Bible commentaries 3. Written Bible commentaries 4. Bible Interpretation Seminar (audio & video ) Dr. Bob Utley Professor of Hermeneutics (retired) www.freebiblecommentary.org


Slideshows and News from Pakistan Sunday Schools

Slideshow - Pakistan - Help for People in Flood Area, Apr 29th, 2011 .. Details
Slideshow - Pakistan - Help for People in Flood Area, Apr 11th, 2011
Slideshow - Pakistan - Help for People in Flood Area, Mar 27th, 2011 .. Details

Slideshow - Pastor Naomi's Pakistan Sunday School Program, Jan 8th, 2011 ..Details

Slideshow - Five Blind Folks being helped by Pakistan Sunday Schools, December 31st, 2010 ..Details
Slides from Pakistan Sunday Schools, December 8th, 2010 .. 12/8 News & Appeal


Slideshow - Pakistan children's Christmas programme, December 17th, 2010 .. 12/17 News

Slideshow - Pakistan Sunday Schools, December 16th, 2010 .. 12/16 News Slides from Pakistan Sunday Schools, November 27, 2010 10/2/2010 News & Appeal 10/14/2010 News and Appeal 10/27 News & Appeal

Slides from Pakistan Sunday Schools, November 27, 2010 10/2/2010 News & Appeal 10/14/2010 News and Appeal 10/27 News & Appeal
Slides from Pakistan Sunday Schools, April 17, 2010 .. 4/17/2010 News & Appeal 4/27/2010 News & Appeal