Grades 3-6 Handout
for Sunday School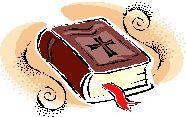 Imitators of Christ: Sacrificial Love
Memory Verse:
"Herein is love, not that we loved God, but that he loved us, and sent his Son to be the propitiation for our sins. Beloved, if God so loved us, we ought also to love one another." 1 John 4:10-11
Other verses we considered this week:
"Greater love hath no man than this, that a man lay down his life for his friends." John 15:13
"But God commendeth [or demonstrates] his love toward us, in that, while we were yet sinners, Christ died for us." Romans 5:8
And this commandment have we from him, That he who loveth God love his brother also." 1 John 4:21
Activity to do at home: Remember, as you are home this week to think about Jesus' sacrificial love for you. First of all, to make sure that you have accepted Jesus great sacrifice as the payment for your own sins. Then, try to show the love of Jesus to those around you this week, especially to your own family, and other Christians. Show them by the things you say and do. And consider what you might be willing to sacrifice for your Savior, this week.
Devotional Poem: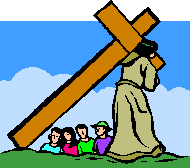 Sacrificial Love
The blood of Jesus, shed for me,
Upon the cross of Calvary,
Was from a sacrificial love
That brought Him down from Heaven above.
He bore the payment for my sin;
Cleansed my sin-stained heart, within;
Covered me with His own grace;
And now, in Heav'n, prepares a place.
Yes, Jesus loves me – this I know;
His sacrifices tell me so!
Suggested Prayer: Thank You, Lord, for the incredible, sacrificial love You showed by coming to this earth to live here among us, then die on the cross for my sins. You set aside all You had in Heaven to be my Savior. And Lord, I love You so much for doing that for me! Help me to forever be thankful for what You did. And help me to live a loving life that will show others that Your great love is living in my hearts. I love You, Lord! Amen.
Lisa DeVinney, August 2016
_________________________________________________________