Grades 3-6 Handout
for Sunday School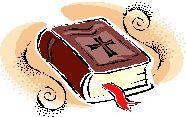 Imitators of Christ: Submission
Memory Verse:
"And being found in fashion as a man, he humbled himself, and became obedient unto death, even the death of the cross..." Philippians 2:8
Other verses we considered this week:
"And being in an agony he prayed more earnestly: and his sweat was as it were great drops of blood falling down to the ground." Luke 22:44
"And he went a little farther, and fell on his face, and prayed, saying, O my Father, if it be possible, let this cup pass from me: nevertheless not as I will, but as thou wilt." Matthew 26:39
Activity to do at home: When you go home this week, try to remember this lesson of Jesus' submission to His Father. And when your own father or mother, teacher or boss asks you to do something (unless it is something that would not be pleasing to God), even if it's something really tough, remember Jesus' example, and submit to that person by doing as they ask. And by doing that, you are submitting to your Heavenly Father, too. That's just what Jesus would do!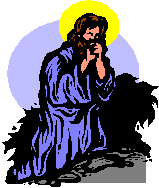 Devotional Poem:
Submission
Doing what another person asks;
Taking on a big or scary task;
Seeing it with humble, Christ-like vision;
That, my friend, is true, godly submission!
Suggested Prayer: Thank You, Lord, for being willing to submit to the Heavenly Father's plan. Thank You for submitting to a cruel death on a cross to pay for my sin. And thank You for loving me so much that You did all this just so my sin can be forgiven, and I can spend eternity with You in Heaven. Help me to not only be grateful, but to follow Your example, and be willing to submit to the people You have put in authority over me. For that is how I can grow to be more like You. Amen.
Lisa DeVinney, August, 2017
_________________________________________________________