Middle Grades Handout
for Sunday School
Imitators of Christ: Using God's Word
Memory Verse:
"Thy word have I hid in mine heart, that I might not sin against thee."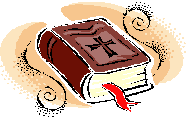 Psalm 119:11
Other verses we considered this week:
"And take the helmet of salvation, and the sword of the Spirit, which is the word of God:" Ephesians 6:17
"For the word of God is quick, and powerful, and sharper than any twoedged sword, piercing even to the dividing asunder of soul and spirit, and of the joints and marrow, and is a discerner of the thoughts and intents of the heart." Hebrews 4:12
Activity to do at home: This week, try to pay close attention to temptations that come into your life. Remember that Satan wants to trick you into not being like Christ. He wants you to do your own thing, and disobey God. But you can use your sword…God's Word, to fight against him, and win the battle! So keep our memory verse in your heart, and, with the help of the Holy Spirit, be ready to win some battles this week!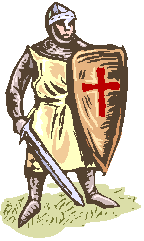 Devotional Poem:

When Temptation Comes
When temptation comes
Remember you are armed
With God's own Holy Word
To battle Satan's charms
The verses you have learned
Will help you heart to be
Prepared to act like Christ
And live victoriously!
Suggested Prayer: Lord, thank You for giving me Your Word, The Holy Bible. Help me to recognize Satan, when he comes to tempt me. And help me to remember the verses I've learned that can help me fight the temptations that Satan brings. I know that with Your help, we can win some battles this week. Amen.
Lisa DeVinney, July, 2017
_________________________________________________________